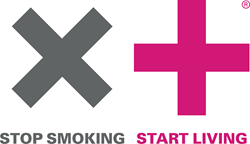 Quitting smoking and losing weight at the same time is possible with The Kerry Gaynor Method.
Los Angeles, CA (PRWEB) November 24, 2016
Holidays are right around the corner and with this week's Black Friday and Cyber Monday sales, people can now afford to get their desirable makeover under budget. While many smokers delay quitting until the New Year, recent research has shown that every 50 cigarettes produces one DNA mutation per lung cell. These damages are permanent and linked to the development of malignant tumors, which eventually become cancer. Scientists have already found a link between smoking and 17 types of cancer. By deferring their attempts to quit, even for a few months, tobacco users are letting cigarettes leave irreversible damages into their lungs.
One of the reasons why cigarette users do not attempt to quit during holiday season is the fear of gaining weight. A study conducted at the University of Oklahoma analyzed the influence of Thanksgiving on weight gain and discovered that most people gained one to five pounds on average. Those who fell under the overweight category were more prone to experience weight increase. Although nobody wants to put on extra pounds, smoking is not a healthy alternative and can lead to both short-term and long-term harmful effects.
Quitting smoking and losing weight at the same time is possible with The Kerry Gaynor Method. Celebrities such as Aaron Eckhart and Chelsea Handler have effortlessly broken their nicotine addiction with the help of The Kerry Gaynor Method. Recommended by doctors around the world, this hypnotherapy-based technique has helped close to 10,000 people quit cold turkey. With no undesirable side effects such as withdrawals, cravings or weight gain, the method is proven to be 85% effective. From Friday to Monday, The Kerry Gaynor Method will offer a 50% off discount at Amazon.
Moreover The Kerry Gaynor Method's new extension, Vital Weight Loss, is a plant-based herbal formula that can help with weight loss during this holiday season. The Vital Weight Loss contains the rare, powerful ingredient WellTrim® iG– the only clinically proven, authentic African Mango seed extract known for promoting weight loss. This natural formula is comprised of unique properties that helps to suppress appetite, boost metabolism, block blood sugar conversion to body fat, and improve insulin sensitivity. The Kerry Gaynor Method is offering 30% off for Vital Weight Loss from Friday to Monday.
Instead of postponing weight and health goals until the New Year, people can take advantage of the upcoming Black Friday and Cyber Monday deals to quit for good and shed those extra pounds with The Kerry Gaynor Method. Quitting may seem more challenging during a season where many run the risk of overeating, but with the right methods people can eliminate both cigarettes and undesirable weight at the same time.