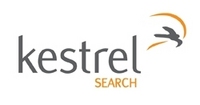 (PRWEB) September 13, 2010
According from the Recruitment and Employment Confederation (REC) and KPMG Report on Jobs, the employment market in the UK private sector is showing signs of stability and growth going into the fourth quarter of 2010 despite weak market conditions overall. Kestrel the executive search and recruitment specialists have also reported a steady demand from employers for good candidates for senior level positions.
Kestrel Recruitment consultants are a UK based agency that specialises in securing high calibre well qualified candidates for their clients. They liaise extensively with their client companies to make sure that only the most suitable candidates are recommended for interview, and even with the downturn in the economy and its knock on effect in the recruitment market, they have maintained a strong success rate when it comes to recruitment.
Whilst confidence has returned in the private sector overall this year, it is inevitable that some segments are recovering faster than others. Kestrel's recruitment consultants have experience and strong networks in a wide number of industry sectors, from finance and retail to FMCG and online ecommerce. This has enabled Kestrel's Recruitment consultants to maintain their impressive success rate – one of over 80% in recent months, through placing skilled senior level employees who generally command a £50,000 or higher salary.
No fees are paid to Kestrel in advance - in fact nothing is paid until a candidate is appointed and has started in their new role. This takes the financial risk out of recruiting, and helps HR departments maximise the efficiency and effectiveness of their recruitment strategy.
Find out how Kestrel can help your company find the right talent by visiting http://www.kestrelsearch.com – where you can read more information about their recruitment methodology, and even ask them a few questions, or simply just call 01483 901130 today.
###