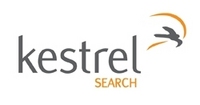 (Vocus) September 28, 2010
The same tried and trusted traditions of good networking and 'word of mouth' recommendations still hold the key to good recruitment. Long gone are the days where submitting your CV via email was a no-no. In today's climate, most recruiting agencies devote a good portion of their activity to the online world. Yet despite the changes in the way people go about looking for jobs. Despite the economic downturn Kestrel recruitment consultants have maintained a strong success rate of over 80% in 2010 and continue to expand their business further, by building solid relationship with their clients and candidates to ensure that they only introduce well matched, highly recommended candidates with senior level roles; the roles often vital to restructuring the company and setting its goals for the coming years.
While some recruitment agencies have taken the recent market changes as a reason to be extra aggressive online, Kestrel has looked at it from a different perspective. They have taken what is good from technological advances and incorporated these things into the way that they communicate with people and enhanced their research methods without compromising the quality of their interactions with people. They do not advertise the roles that they work on; instead they constantly research the best employees in each sector and establish relationships with them. Since its inception, Kestrel has become a reliable channel for many big companies in the UK. With a no find / no fee approach, a success rate of over 80% and the average time it takes to get candidates shortlisted for the role down to three weeks or less Kestrel recruitment methodology is recognised as a very attractive proposition. From a long term perspective, Kestrel consultant's ability to match candidates with the right roles in the right companies means there is a very high level of candidate retention after placement, with the majority of those candidates progressing well within their new organisations.
Base salaries of the roles they look to fill are generally over £50k and require the person to have a strong recommendation and a proven track record. In return, Kestrel offers its candidates highly attractive opportunities that they would not be able to find anywhere else, often exclusive opportunities unlike other roles where several recruitment agencies might be trying to fill the same role. Kestrel recruits across a wide range of sectors, but primarily jobs in financial services, retail, e-commerce, FMCG, business-to-business support services and consultancy.
Find out how Kestrel can find the right candidate for you at http://www.kestrelsearch.com – where you can read more information about their recruitment process, and even ask them a few questions, or simply just call 01483 901130 today.
###