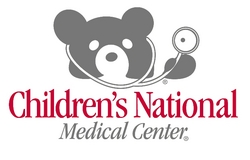 The opportunity to work side by side with physicians to expand and improve the application of robotics and other devices for pediatric surgery is unprecedented
Washington, DC (Vocus) November 10, 2010
Children's National Medical Center announced the appointment of Kevin Cleary, PhD, as technical director and lead principal investigator of the Bioengineering Initiative of the Sheikh Zayed Institute for Pediatric Surgical Innovation. A research professor and engineer, Dr. Cleary joins the Institute's interdisciplinary bioengineering team to focus on improving visualization in pediatric surgery through medical devices and robotics. As part of that work, he will adapt techniques developed for adult surgery to work better in the smaller bodies of children.
"The opportunity to work side by side with physicians to expand and improve the application of robotics and other devices for pediatric surgery is unprecedented," Dr. Cleary said. "Robotics and image guidance for children's surgery is a fledgling field, but we can advance it faster thanks to the unique, multidisciplinary set up of this Institute."
"Most devices are too large and cumbersome to be optimally used in children's procedures, which can lead to unintended and unnecessary pain," said Kurt Newman, MD, senior vice president for the Joseph E. Robert, Jr., Center for Surgical Care and the Sheikh Zayed Institute for Pediatric Surgical Innovation. "Dr. Cleary's work is an important addition to the Institute's mission to make surgery more precise, less invasive and pain free through innovation. His diverse and extensive science and engineering research experience will add another facet of expertise to the Institute's faculty."
Dr. Cleary comes to Children's National from Georgetown University Medical Center's Department of Radiology where he was director and professor at the Imaging Science and Information Systems Center. Dr. Cleary received his doctorate from the University of Texas in Austin and was an NSF-sponsored post-doctoral fellow in robotics in Japan. He is the co-editor of the book "Image-Guided Interventions: Technology and Applications."
Made possible by a $150 million gift from the Government of Abu Dhabi, the Institute combines unparalleled innovation and team science to revolutionize four key areas: pain medicine, immunology, bioengineering, and personalized medicine. While other institutions are pursuing new developments in these areas, the Institute is the first to bring these areas together in an effort to best inform research and clinical practice, with a focus on pediatric surgery.
Related links:

Contact: Jennifer Stinebiser or Paula Darte: 202-476-4500.
About Children's National Medical Center
Children's National Medical Center in Washington, DC, has been serving the nation's children since 1870. Home to Children's Research Institute and the Sheikh Zayed Institute for Pediatric Surgical Innovation, Children's National is consistently ranked among the top pediatric hospitals by U.S.News & World Report and the Leapfrog Group. With 283 beds, more than 1,330 nurses, 550 physicians, and seven regional outpatient centers, Children's National is the only exclusive provider of pediatric care in the Washington metropolitan area. Children's National has been recognized by the American Nurses Credentialing Center as a Magnet® designated hospital, the highest level of recognition for nursing excellence that a medical center can achieve. For more information, visit http://www.ChildrensNational.org, receive the latest news from the Children's National press room, or follow us Facebook and Twitter.
###