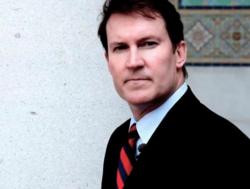 Los Angeles, CA (PRWEB) March 04, 2013
"Change LA Now" is an independent organization that supported KCAL9 News' last mayoral roundtable debate with the five leading candidates for Los Angeles Mayor on Friday night. The 90-minute special, featured political reporter Dave Bryan asking direct questions to the LA Mayoral candidates Eric Garcetti, Wendy Greuel, Kevin James, Emanuel Pleitez and Jan Perry.
By Friday night's debate, more than 25,000 concerned Angelinos visited ChangeLANow.org's website to find out where their mayoral candidate stood on the top 10 most important issues voted on by concerned Los Angeles residents.
Concerned Angelinos at ChangeLANow.org, have sorted through the information to bring the hard working people of Los Angeles a clear cut view of the five leading mayoral candidates and their position on the top 10 most important issues. And today, after in-depth research on all the issues, Change LA Now is proud to announce their endorsement for the Republican Candidate, Kevin James.
Change LA Now.org strongly believes that Kevin James has the people of LA's best interest in heart and mind, especially when compared to the current field of political insider candidates.
To find out the specifics behind Change LA Now's decision to endorse Kevin James, please visit their site at http://www.ChangeLAnow.org, there Angelinos will see the top 10 most important issues and get a free Report with behind close door information on each of the candidates quoted intentions for the City of Los Angeles.
Change LA Now wants Angelinos to be informed and not just take their word for it. Please visit their site, as they are confident readers will reach the same decision and Vote Kevin James for the next Mayor of LA.
The Top 10 most important issues researched by Change LA Now, are the following:
1. Monthly Utilities Bill
2. Safety & Well Being
3. Children's Education & Safety at School
4. Higher Taxes
5. LA Traffic & Potholes
6. City Corruption
7. A Balanced City Budget
8. Pension Reform
9. Parking Tickets
10. Animal Services
Join neighbors, and visit ChangeLANow.org to receive a free report on the facts, and to know the truth before voting on Tuesday March 5, 2013.
###