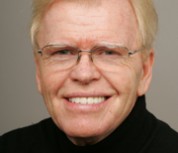 Water is the lifeblood of the planet.
Los Angeles, CA (PRWEB) March 05, 2012
It is okay to improve the planet while making a profit. That is the crux of the issue entrepreneurs Kevin McGovern and Chris Clarke will address starting at 8 am today, Monday, March 5, 2012. This is the final day of the three-day Chopra Foundation Sages and Scientists Symposium.
At around 8 am, Kevin McGovern will take the stage. This serial entrepreneur launched wrinkle-eliminating Alpha Hydroxy Acid (AHA)—which is now licensed to 50 companies, including cosmetic giants L'Oréal, Estée Lauder, Chanel and Avon; SoBe Beverages—which established the new age nutraceutical beverage category and was later sold to PepsiCo; and KX Industries—which developed and supplied the first home-based end-of-tap "Pur" filter for P&G, Brita, and the first refrigerator water filter for Electrolux.
McGovern also teaches a class titled "Global Innovation and Commercialism" at Cornell University. He says that in this class, he emphasizes that business owners must "catch the current and ride the wave" to be successful.
Today, McGovern will speak about his role as Chairman of The Water Initiative (TWI), a venture designed to clean up the world's contaminated water through the use of customizable filter technology deployed at the home. This special device eliminates the need for expensive centralized water treatment plants and the risk of recontamination that often occurs between the treatment plant and the tap.
"Water is the lifeblood of the planet," said Deepak Chopra, founder of the Chopra Foundation. "The work Kevin is doing in this area is extremely valuable."
Chris Clarke will speak at around 10 am. Clarke developed the hugely successful Blue M&M campaign with now Global CEO of Mars Inc. Paul Michaels. Clarke also founded his own highly successful advertising agency Pure Creative and the socially-conscious Australian residential IT company Virtual Communities.
Today, the social entrepreneur is working with Curtis "50 Cent" Jackson and Pure Growth Partners on an energy shot called Street King, which is now carried at the leading global retailer of health and wellness products, GNC. Clarke and 50 Cent have set a goal of feeding 1 billion Africans using some of the proceeds from Street King sales
Chopra recently co-starred in a Street King commercial with 50 Cent.
The press and public are invited to join the Chopra Foundation's gathering of distinguished scientists, spiritual guides, political leaders and humanitarians via live streaming at http://www.choprafoundation.org/events-initiatives/sages-scientists/live-broadcast/ or http://www.ustream.tv/channel/sages-scientists starting at 8 am Pacific Time today. Or, follow @ChopraFoundation or @DeepakChopra on Twitter and share comments using hash tag #sas12.
The Chopra Foundation event is designed to explore questions of the mind and mindfulness, responsible leadership, environmental sustainability, peace and justice, world transformation, social and economic challenges. The long weekend will end on Monday with a recap of the problems and an exploration of creative solutions.
About the Chopra Foundation
The Chopra Foundation is a 501 (c) (3) organization dedicated to improving health and well-being, cultivating spiritual knowledge, expanding consciousness, and promoting world peace to all members of the human family.
The organization's mission is to participate with individuals and organizations in creating a critical mass for a peaceful, just, sustainable,and healthy world through scientifically and experientially exploring non-dual consciousness as the ground of existence and applying this understanding in the enhancement of health, business, leadership and conflict resolution.
To learn more about The Chopra Foundation, please visit the Foundation's website: choprafoundation.org.