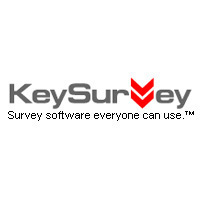 With the Business Software Satisfaction Awards, we are determined to represent the views of genuine end-users and purchasers of business applications. The results will aid decision making in selecting business software applications into 2008
Braintree, MA (PRWEB) August 23, 2007
WorldAPP (http://www.worldapp.com)], the industry leader in web-based enterprise data collection technologies, announced today that it sponsors the Sift Media Business Software Satisfaction Awards, an annual event that recognizes the top software application providers serving UK businesses.
As a leading business-to-business publisher specializing in online, interactive professional communities, Sift Media uses WorldAPP's industry-leading Key Survey online software to launch user satisfaction surveys across its entire enterprise.
The awards come in 19 categories spanning the general areas of accounting & finance, human resources, training, CRM, and customer management. Each category features three nominees who rated the highest based on four criteria: value for money, ease of use, functionality, and reliability. Sift Media used Key Survey to select the nominees based on surveys collected from the best possible judges: business software consumers.
"With the Business Software Satisfaction Awards, we are determined to represent the views of genuine end-users and purchasers of business applications. The results will aid decision making in selecting business software applications into 2008," said Steve Roth, Managing Editor of Sift Media. "The most practical way to achieve our aim was to survey the business software buying audience directly. Key Survey provided a solution that would allow this audience to rate the key performance criteria of their business software in a simple, straightforward online environment."
The Business Software Satisfaction Awards 2007 winners will be announced on the evening of Tuesday, 9 October 2007, at The Brewery in London, UK.
About WorldAPP
WorldAPP is a leader in web-based data collection technologies and provides web-based applications for collecting, managing and leveraging data throughout the enterprise. WorldAPP's online enterprise data management solution, Key Survey , enables customer service, marketing and HR departments to gather feedback on customer satisfaction, product feedback and employee feedback. WorldAPP's web-based forms solution, Extreme Form, empowers individuals at the departmental level to create web-based forms for any purpose and to integrate this data with other enterprise databases using API calls.
For more information, please visit http://www.worldapp.com and http://www.keysurvey.com
About Sift Media
Sift Media is a leading business-to-business publisher specializing in online, interactive professional communities.
With a range of services including websites, email publications, industry awards and events, Sift Media delivers original, branded content to over half a million professionals in accounting and finance, HR and training, IT, marketing, customer management and knowledge management.
Did you know - £1 in every £25 spent on UK online business display advertising is spent with Sift Media?
For more information, please visit http://www.siftmedia.co.uk
Contact:
Olga Kurylenko
Key Survey
http://www.keysurvey.com
(781) 849-8118 ext. 8034
###