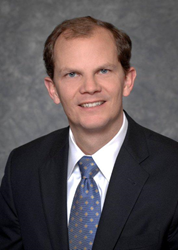 I am humbled by the opportunity to serve as Vice-Chairman of the Air Charter Safety Foundation", said Greg Kinsella. "I look forward to working with my fellow ACSF Board of Governors and members to support the vision of the ACSF …
Oxford, CT (PRWEB) July 10, 2014
Key Air, a leading national provider of best-in-class aircraft management and worldwide executive jet charter services is thrilled to announce that its President and CEO, Greg Kinsella has been selected by the Air Charter Safety Foundation (ACSF) Board as its new Vice-Chairman.
The ACSF, founded in 2007, is a non-profit foundation established to improve the safety of air charter and fractional aircraft ownership operations. Mr. Kinsella most recently served as a member of its Board of Governors responsible for establishing policies and programs for enabling on-demand charter providers and fractional program managers to achieve the highest levels of safety in the aviation industry.
"I am humbled by the opportunity to serve as Vice Chairman of the Air Charter Safety Foundation", said Greg Kinsella. "I look forward to working with my fellow ACSF Board of Governors and members to support the vision of ACSF … 'to lead and support the advancement of the highest safety standards available to allow the charter and fractional ownership industry to offer the safest air transportation products in the world and to provide objective information about these standards and services to the public'."
In addition to its selection of Mr. Kinsella as the new Vice-Chairman, the ACSF also named David Hewitt, Executive Vice President, Safety of Wheels Up, as the new Chairman in its latest announcement.
"Both Dave and Greg have been invaluable members of the ACSF Executive Committee and Board of Governors," said ACSF President Bryan Burns. "With their knowledge and experience as leaders in the aviation industry, they will help support and sustain the foundation's ongoing and future activities. I'm looking forward to working with both of them."
About Key Air
Established in 1985, Key Air's expertise and reputation for providing safety, reliability and exceptional customer service enabled its expansion from a regional operation to its current national status. Custom, tailored-fit aircraft management solutions and boutique style services exemplify Key Air's commitment to individualized care. Key Air manages an impressive charter fleet of modern midsize to ultra-long range aircraft all meticulously maintained to offer clients a broad range of solutions to meet their travel needs. Committed to the safety and security of its clients, Key Air garners several prestigious safety accreditations, including Industry Audit Standard registration from the Air Charter Safety Foundation, International Standard for Business Aircraft Operations (ISBAO) and continued Platinum operator status by ARG/US.
For more information about Key Air and our offerings, visit us at http://www.KeyAir.com or call at 888.539.2471