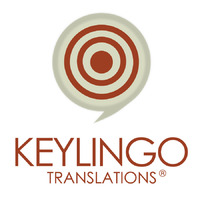 Keylingo helps businesses everywhere do business anywhere
Pittsburgh, PA (PRWEB) May 04, 2011
Keylingo Translations, a rapidly expanding language services provider, today announced the opening of its newest franchise in Pennsylvania. The Pennsylvania franchise will allow the company's dedicated client service team to provide language and translation services to businesses and organizations throughout the state.
"Leading international companies have long called Pennsylvania home. Keylingo, now with passionate local presence in the Keystone state, is committed to help businesses everywhere do business anywhere" says Keylingo CEO Frederick Marx.
Michael Lisanti joined the Keylingo team as Managing Director for Pennsylvania. Michael is a native of the state and graduate of Penn State University and Carnegie Mellon University. He brings years of experience in marketing, product management and business development for local and international companies primarily in the technology, healthcare, manufacturing and financial services industries.
"Keylingo has the tools, technology and team to adapt clients' products or services to any audience in the world. We are committed to providing top-notch translations with exceptional customer service whether your business is just starting out or an established large international corporation" states Michael Lisanti.
The contact information for Keylingo in Pennsylvania is:
Keylingo Translations
One Oxford Centre
301 Grant Street
Suite 4300
Pittsburgh, Pennsylvania 15219
United States of America
Phone: 888-274-2810
About Keylingo Translations
Keylingo Translations adapts clients' business, marketing and legal communications to new languages. This helps businesses everywhere to do business anywhere. Keylingo provides a full range of language services including Enterprise Business Translation, Marketing and Advertising Translation, Litigation and Transaction Translation, Scientific and Technical Translation, and In-Person and Over-the-Phone Interpretation. Keylingo is headquartered in Atlanta, Georgia and is rapidly expanding across the United States. For more information, please visit our website at http://www.keylingo.com
###