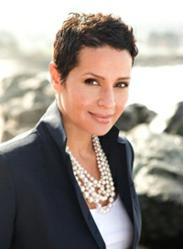 Jump! Why doing it NOW matters.
Oakland, California (PRWEB) May 09, 2012
Patrick Schwerdtfeger announced today that Alicia Dunams will be one of the eight speakers participating in the much-anticipated Keynote Mastery LIVE event that will take place on June 13, 2012, beginning at 6:30 PM at the Oakland Scottish Rite near Lake Merritt. Over 400 attendees are expected to attend, mostly self-employed professionals and small business owners.
Keynote Mastery LIVE will feature 8 aspiring speakers, each speaking for just 8 minutes, all while camera crews scurry about to capture the whole thing on video. The speakers will be delivering their very best content, hoping to yield compelling videos they can use in their marketing efforts. Join over 400 attendees for this one-of-a-kind event and get a rare behind-the-scenes glimpse to the fascinating world of professional keynote speaking.
Alicia Dunams will be presenting "JUMP! Why Doing it NOW Matters" which explains why listening to our "Fight or Flight" gut response in business is what matters in the creation of great products and services.
About Alicia Dunams
International speaker and bestselling author, Alicia Dunams is a leading authority on Women in Business, Motivation, and Content and Book Marketing. Alicia is the CEO of "Bestseller in a Weekend" which helps CEOs, business owners, and service professionals write a book quickly, so that they can attract clients, establish industry expertise, and build profits. Alicia has been featured on Good Morning America, Ricki Lake Show, Houston Chronicle, and Oprah and Friends Radio.
About Keynote Mastery LIVE
Keynote Mastery LIVE is a made-for-media event where 9 Keynote Mastery graduates will create high-quality demo videos by delivering short speeches (of 8 minutes or less) in front of 400 attendees as well as a full videography and photography crew. Dynamic photos and high quality video are essential elements in speaker marketing and Keynote Mastery LIVE is designed to facilitate the creation of both for its graduates.
Attendance at Keynote Mastery LIVE is free of charge. The event will take place on June 13, 2012, at the Scottish Rite at 1547 Lakeside Drive in Oakland, California. Each attendee will receive a feedback form where they can contribute written testimonials for the speaker(s) of their choice. Attendees can expect theater-style seating, dimmed audience lighting and a raised stage with screens on either side.
About Patrick Schwerdtfeger
Patrick Schwerdtfeger (@schwerdtfeger on Twitter) is a keynote speaker who has headlined events for Bloomberg TV, Bank of America, Comcast Cable, Research in Motion (BlackBerry), Time Warner Cable and United Healthcare among others, as well as dozens of conferences and conventions around the world. His programs focus on business trends, small business marketing and the social media revolution.
Patrick is the author of Marketing Shortcuts for the Self-Employed (2011, Wiley) as well as Webify Your Business: Internet Marketing Secrets for the Self-Employed (2009) and Make Yourself Useful: Marketing in the 21st Century (2008). He has been featured by the New York Times, LA Times, San Francisco Chronicle, CNN Money, Fortune, Bloomberg Businessweek, the Associated Press, MONEY Magazine and Forbes, among others.
Patrick is available for television appearances and media interviews. He can be contacted through his website.