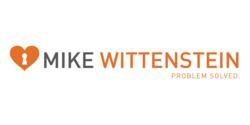 We're doing more work in Latin America and Europe now and want to be more accessible to new clients
Atlanta, GA (PRWEB) June 11, 2013
Mike Wittenstein is a practicing consultant that also spends time speaking to audiences about customer experience design and customer experience strategy. Wittenstein has helped more than 300 companies in 25 countries use customer experience design to create lasting value for their customers, employees and shareholders. As an eVisionary with IBM, Wittenstein created their first customer experience practice back in the late 90's. For the last 11 years, he has continued to master his craft at his own customer experience design consultancy, Storyminers. Through Storyminers, businesses learn a people-centered approach that brings differentiation to brands, helping to position the business for an impending sale or long-term growth, increase profits and generally create value for all stakeholders.
The new website was introduced to respond to changing client needs. "People want their information faster, on more devices, and without complexity," Wittenstein said. With that in mind, the new site places highly sought after information in a more prominent position, and makes it easier for visitors to find exactly what they seek. To keep customers and prospects better informed, the site will soon send subscribers personalized news. Content is available today in English and Spanish, with Portuguese soon to follow. Wittenstein learned to speak Portuguese fluently while an exchange student in Brazil and he hopes to do more work in the country with the upcoming Olympics in Rio de Janiero.
The visual, video, and text details are all carefully tuned to resonate with customers and prospects and to give them a feeling for what working with the company will be like. The site works on most browsers and in the most popular display formats (iPhone, Android, iPad, tablets, laptops, and desktops). It also sports a direct connect number for Wittenstein which he usually answers himself. "Making big promises—and keeping them is at the heart of what we do," Wittenstein added.
This website is part of a bigger strategy. It will be accompanied by a new Storyminers branded website focused on customer experience and service design later this year. Both sites have been developed using the Storymining® Process, the toolset Storyminers' clients use to differentiate themselves thorough experience design. "This time, I get to be my own client which will give me another opportunity to fine-tune the methods we employ with our clients," Wittenstein enthusiastically added.
Parties interested in contacting Mike Wittenstein for customer experience and service design consulting or speaking engagements should contact him directly by phone (770) 425-9830, email: mike(at)mikewittenstein(dot)com or connect via http://mikewittenstein.com.
Download Mike's Speaker's Kit for ideas, programs, and testimonials.