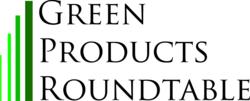 This is a way to accelerate the use of existing and credible standards, while shining a light on those who are already doing the right thing.
Keystone, CO (PRWEB) April 20, 2011
The Green Products Roundtable (GPR), a diverse group of some of the nation's most influential green product manufacturers, certifiers, distributors, retailers, purchasers, and other stakeholders, announced the launch of a public campaign to end the use of false and misleading green product claims in the marketplace.
Dubbed the "Green Marketing Pledge," the campaign offers participants the opportunity to publicly demonstrate their commitment to responsible environmental marketing including adherence to FTC's revised Green Guides. GPR members who have signed the Pledge include 3M, The Ashkin Group, Big Room, Inc., Business and Institutional Furniture Manufacturer's Association, DEKRA, Five Winds International, GreenGuard Environmental Institute, Office Depot, Overbrook Foundation, Santa Monica Office of Sustainability and the Environment, Shaw Industries, Inc., UL Environment, Unisource Worldwide, Inc., and Weyerhaeuser. The GPR aims to attract at least 100 additional organizations by December 2012.
"The idea behind the Pledge is simple," said GPR member Scot Case, Director, Market Development at UL Environment. "This is a way to accelerate the use of existing and credible standards, while shining a light on those who are already doing the right thing."
A company or organization that signs the Pledge vows to adhere to established guidelines ensuring the validity of its green marketing claims. It must also provide evidence to substantiate those claims.
"Weyerhaeuser takes its commitment to accurate and transparent environmental marketing claims very seriously" said Cassie Phillips, Vice President, Sustainable Forests and Products for Weyerhaeuser, one of the first major manufacturers to volunteer to participate in the campaign. "The Pledge is an effective way for our company to demonstrate that commitment."
The act of signing the Pledge does not constitute a legally binding commitment or require a business to divulge any proprietary business information. Instead, it provides a mechanism for organizations to publicize their promise to make truthful, responsible environmental claims, and to encourage similar behavior among others in the industry. All signatories will be publicly displayed on the GPR website.
Peter Adler, president and CEO of The Keystone Center, a nonprofit organization that helped facilitate the creation of the Pledge, says companies that volunteer to participate help not only the environment and human health, but also themselves.
"Signing the Pledge indicates a willingness to take meaningful steps that contribute to a more responsible green marketplace," Adler said. "It also creates an instant networking tool. Like-minded organizations will be placed on a list-serve that will provide useful information, as well as special invitations to participate in GPR projects and policy initiatives."
To cover the administrate costs of maintaining and overseeing the campaign, each participant will be charged a $175 annual fee.
To sign the Pledge or view our Frequently Asked Questions, click here.
About The GPR
Facilitated by The Keystone Center, the Green Products Roundtable (GPR) aims to bring clarity to the green products marketplace by guiding and improving the decision-making capabilities of institutional buyers, manufacturers, businesses, and consumers. Since its creation in 2009, the GPR has been developing an array of tools that green marketplace stakeholders can use to help guide their purchasing, product development, marketing, and standard setting activities. The GPR also provides formal guidance to important policy and law makers including the Federal Trade Commission, members of Congress, and the EPA. The GPR is supported by membership dues and funding from foundations and government. For more information please visit the GPR's project page at keystone.org.
About the Keystone Center
The Keystone Center for Science and Public Policy has been helping public, private, and civic-sector leaders solve complex problems and advance good public policy since 1975. We rely on our independence, our commitment to good science, and our skills in designing and leading consensus-building processes to establish new partnerships, reduce conflict, and produce policy agreements. The Center is a non-profit organization headquartered in Keystone, Colorado with offices in Denver, CO and Washington, DC. For more information, visit http://www.keystone.org.
###