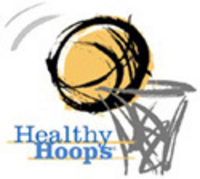 Philadelphia, PA (Vocus) July 24, 2009
More than 500 children and their families will attend the Healthy Hoops program, an asthma education and management program sponsored by Keystone Mercy Health Plan , at the Liacouras Center, here, on July 26, 2009.
Keystone Mercy members and program participants will be provided with health assessments, including, blood pressure, BMI, height, weight and spirometry screenings (to test lung capacity). Nutrition information and demonstrations on the use of asthma control devices will also be taught.
In addition to the program, participants will be invited to meet with the players of the Charlie Mack Celebrity Basketball Game, as well as attend, immediately following the screenings. More than 25 professional athletes and celebrities will be in attendance, including actor Terrence Howard; former and current NBA players Jameer Nelson, Cuttino Mobley, Kyle Lowry, Lynn Greer, Rasual Butler and Lou Williams; Philadelphia Eagles tight end Brent Celek and actor/comedian Kevin Hart, who all have ties to the Philadelphia area.
Healthy Hoops was created in 2002 by Keystone Mercy Health Plan in collaboration with the Healthy Hoops Coalition, whose members include AstraZeneca, Crozer-Keystone Health System, the American Lung Association, local basketball coaches and health organizations. The Healthy Hoops program uses basketball as a vehicle to teach children and their families how to manage asthma through appropriate medication usage, proper nutrition and monitored exercise and recreational activities.
Philadelphia has one of the highest rates of asthma in the nation and was ranked in 2009 as America's twelfth worst city to live in for asthma sufferers by the Asthma and Allergy Foundation of America.
WHO:

500 Philadelphia Youths and their Families
Daniel J. Hilferty, president and chief executive officer, AmeriHealth Mercy Family of Companies
Michael Rashid, executive vice president, AmeriHealth Mercy Family of Companies
Beth Kingeter, senior account director, AstraZeneca
Dr. Jay Feldstein, corporate chief medical officer, AmeriHealth Mercy Family of Companies
Dr. Eric Berman, chief medical officer, Keystone Mercy Health Plan
Sonny Hill, Keystone Mercy Healthy Hoops coach, executive director of Sonny Hill Basketball League, National Basketball Hall of Fame
Speedy Morris, Keystone Mercy Healthy Hoops coach, current basketball coach at St. Joseph's Preparatory High School, and former LaSalle University basketball coach
Bill Fox, Keystone Mercy Healthy Hoops coach, former basketball coach at Father Judge High School
Celebrities and Athletes Attending the game:

Mike Patterson (Philadelphia Eagles)
Jameer Nelson (Orlando Magic)
Cuttino Mobley (Retired NBA)
Kyle Lowry (Houston Rockets)
Lynn Greer (Euroleague)
Rasual Butler (New Orleans Hornets)
Lou Williams (Philadelphia 76ers)
Brent Celek (Philadelphia Eagles)
Terrence Howard (Actor)
Tyrese Gibson (Actor)
Kevin Hart (Actor/Comedian)
Vanessa Williams (Imagine That)
Yung Dro (Hip Hop)
Lil Mama (Hip Hop)
Toccara Jones (Super Model)
Lisa Raye (Actress)
WHEN: Sunday, July 26, 2009
1:00 p.m. until 5:00 p.m. - Asthma Screenings and Information Sessions
3:30 p.m. until 4:30 p.m. - Healthy Hoops Coaches Sonny Hill, Speedy Morris and Bill Fox run basketball drills and activities
6:00 p.m. until 8:00 - Charlie Mack Celebrity Basketball Program
WHERE: Liacouras Center, Temple University
1776 N. Broad Street, Philadelphia, PA
Contact:
Keith Eckert (215) 863-6762
Cell: (215) 527-7577
Jennifer Chapple (215) 922-7184
Cell: (215) 260-4767
# # #