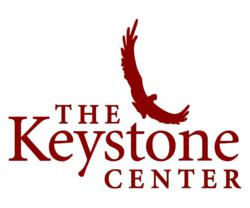 "Ambassador Grappo's passion for our work and his rich history of leadership will position The Center to expand and deepen its mission to guide today's leaders to policy solutions and to educate the next generation of engaged citizens."
Keystone, CO (PRWEB) November 03, 2011
The Keystone Center, a public policy and educational institution working with issues in energy, environment, and health, has announced the appointment of Ambassador Gary Grappo as its next president and CEO. Grappo will join The Center in January 2012.
Ambassador Grappo brings 26 years of diplomatic leadership and management experience to the position. A career member of the Senior Foreign Service of the U.S. Department of State, he currently serves as Head of Mission of the Office of the Quartet Representative, the Honorable Mr. Tony Blair, in Jerusalem. He has held a number of senior positions in the State Department including Minister Counselor for Political Affairs at the U.S. Embassy in Baghdad, Iraq and, from 2006 to 2009, as U.S. Ambassador to the Sultanate of Oman. Mr. Grappo has received numerous State Department awards including the 2009 Senior Foreign Service Presidential Award for his service as Chief of Mission in Oman.
"We are delighted to welcome Ambassador Grappo to The Keystone Center," said Board of Trustees Co-Chairs Dede Hapner and Glenn Prickett, in a joint statement. "His passion for our work and his rich history of leadership will position The Center to expand and deepen its mission to guide today's leaders to policy solutions and to educate the next generation of engaged citizens."
"I am very excited by this opportunity to join The Keystone Center and work with its expert staff and Board. Together, I hope we will build upon The Center's already well-established reputation," said Grappo of his decision to join The Keystone Center. "I am deeply grateful to the Board for their confidence, and look forward to engaging fully in The Keystone Center's mission."
Before joining the State Department, Mr. Grappo worked with Bank of America and Castle & Cook (Dole Co.) and served as a commissioned officer in the United States Air Force. While in the Air Force, Mr. Grappo was one of a small number of government scientists who devised the mathematical earth model now used in the Global Positioning System.
Mr. Grappo holds a Bachelor of Science degree in Mathematics from the U. S. Air Force Academy, a Master Degree in Geodetic Science and Survey Engineering from Purdue University, and an MBA from the Stanford University Graduate School of Business. He is married to Rebecca Grappo, an educator, with whom he has three children, Michelle, Alex, and Kristina.
About The Keystone Center
The Keystone Center seeks to solve society's most challenging environmental, energy, and public health problems, bringing together today's public, private, and civic sector leaders to confront these issues and instilling in the next generation with the 21st Century intellectual and social skills required to effectively approach the questions they will face. Founded in 1975, The Center is a non-profit organization headquartered in Keystone, Colorado with offices in Denver, CO and Washington, DC.
###