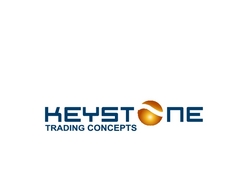 New York, NY (Vocus) February 10, 2010
Keystone Trading Concepts proudly introduces two new cutting-edge programs for training the next generation of highly profitable financial day traders. Emerging professional traders can hone their skills, taking advantage of mentoring and the firm's money to become skilled professionals. A college intern program invites promising students to refine their book learning with real world, real time training.
For information on the company's training programs, visit Keystone Trading Concepts training web page or meet the company's principals in person at the Traders Expo February 14-16th, 2010 or at any of the firm's upcoming networking events.
"It had become apparent to us that many individuals were spending a lot of money on trading education, only to be frustrated when the course was over and they had to try to implement what they learned on their own. Our new one-year program gives them the opportunity to use the tactics they have been taught under live market conditions with our capital. The results of this program have exceeded our expectations," said Erik Solomon, President
Promising young traders looking to make a career move can apply to Keystone Trading Concepts new one year training program. Trainees are mentored and backed by firm capital and can even earn a trader position at the end of the program. Trading performance is measured after three months and one year.
Traders who use proven trading strategies and combine outstanding risk management techniques have profited handsomely from today's market environment. While global markets rapidly change during a period of economic upheaval, Keystone Trading Concepts teaches time-tested techniques for making money in the market.
College students should apply now for Keystone Trading Concepts summer internship program. From June 1 through July 31, interns will learn just what it takes to be a professional trader. Using a live account, interns will make real time trades under the guidance of one of the firm's principals. To top it off, interns will split their profits with the firm, while the firm will absorb any trading losses. These internships are not only great experience, but look great on a resume.
Meet members of the firm and learn more about these exciting programs at Traders' Expo. Join Keystone Trading Concepts at the Marriott Marquis in New York City, February 14, 2010.
About Keystone Trading Concepts
Keystone Trading Concepts is the training division of Keystone Trading Group. Offering a variety of training options based on their successful day trading strategies, Keystone Trading Concepts is the one stop for people looking to master trading concepts in the stock market.
Contact
Keystone Trading Group
esolomon(at)keystonetradinggroup(dot)com
212-594-8900
http://www.keystonetradinggroup.com
###