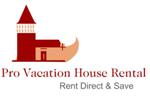 Rent My Vacation Home.com and is having a special for homeowners to list for free and for vacationers it's always free they can even save the search
(PRWEB) August 29, 2012
Rent My Vacation Home.com has also installed the reservation system along with the weather improvement system. There seems to be a lot more at the Rent My Vacation Home.com time 83 websites than just vacation homes as they are being integrated with travel portals which include golf, outside sports, blogs, videos and transportation in the area.
Vacationers can not only get up-to-date weather but they can save the search as well. Vacation homeowners are able to list their homes and 83 of these all-purpose websites that are in every state and every major vacation cities throughout the United States.
The new websites make up the largest vacation home network in the United States. They contain thousands of pages are not only vacation rentals by everything that vacationers like to do in that particular region or city.
Rent My Vacation Home.com and is having a special for homeowners to list for free and for vacationers it's always free they can even save the search. One of the things that stands out about the site is the new technology which permits automatic insurance certification and address verification systems.
The office location is
Pro Vacation House Rental - 2900 N. Roosevelt Blvd, Suite 1107-330, Key West, Florida, 33040,
Ph.352-325-4250,
http://provacationhouserental.com
Email: info (at) Provacationhouserental.com
Main office
Rent My Vacation Home. Com - 20915 Quince Court, Callaway, Maryland 20620
800-699-7684
http://www.rentmyvacationhome.com
E Mail: info (at) rentmyvacationhome.com