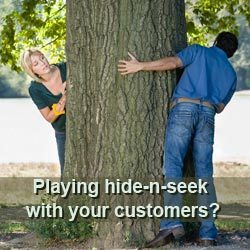 The relationship between SEO and usability is becoming more apparent to business owners and is a growing trend in the search industry
Pearl River, NY (PRWEB) October 7, 2009
2009 has seen a rise in businesses demanding online internet strategies to improve their overall web traffic while increasing their website's conversion rates. Business owners, specifically of small and medium-sized businesses, are interested in long-term comprehensive web strategies that can bring in sales now and in the future, says Kathleen Fealy, President of KF Multimedia & Web, Inc., a NY-based search engine optimization and usability consulting firm.
According to Fealy, she has seen a marked increase in projects requiring organic (left side of the web results page) search strategies and best practices. Businesses are requesting more strategies that use search engine optimization (SEO) and social media. There is also increased interest in raising website conversion rates by incorporating usability and the customer experience.
The economic realities of this year forced businesses to look at how and where they were putting their resources and if they could be better utilized. Many businesses reallocated their marketing budget by decreasing their print advertising and increasing their online marketing budget; looking to make their websites work harder and take advantage of social media's lower costs. According to Forrester Research's US Interactive Marketing Forecast, 2009 To 2014, this trend of reallocation of resources will continue. Many of KF Multimedia & Web, Inc.'s new clients did just that; they reduced the size of their Yellow Pages advertising and opted to increase their online marketing efforts.
Calls are no longer about web design alone; they delve into performance issues. "Business owners are more aware and better educated about the potential of online marketing to increase sales. The conversation is less often about the need for a website redesign and more often about improving the website's search engine visibility, rankings and conversion rates", says Fealy, a search engine optimization strategist since 2001 and Certified Usability Analyst.
With search engines utilizing universal search (pulling web results from multiple databases), businesses have increased opportunities for improving their visibility and rankings. Not only can businesses' websites be indexed by the search engines, but so can their videos, images, news stories, blogs, local search listings and Facebook business pages, providing long-term exposure for the business, its products and services.
Businesses are increasingly aware that they need traffic and the traffic or site visitor needs to take action - make a purchase, donation, call - whatever the conversion point is. Usability enhances the opportunities for conversions by increasing the site's ease of use and by meeting the targeted visitors' expectations. "The relationship between SEO and usability is becoming more apparent to business owners and is a growing trend in the search industry," says Fealy who is also Education Committee Co-Chair of SEMPO - Search Engine Marketing Professional Organization. SEO and usability are intertwined; one brings traffic to a site and the other helps that traffic take action.
KF Multimedia & Web, Inc. stated that many of the inquiries and resulting projects involve expanding or creating a web strategy based on client objectives and the targeted customer, conducting web audits and site reviews, helping local businesses be found when a local search is conducted, creating Facebook business pages and optimizing videos for better rankings in the search engines. Usability work has involved defining the targeted customer, improving website navigation and providing clear calls to action. Training requests also increased.
All indications point to an even better 2010 and a continuing increase in businesses looking for quality search and usability professionals to help increase their sales and build their brand.
Kathleen Fealy, KF Multimedia & Web, Inc., can be contacted for more information at 845-735-1698 or visit the website at http://www.kfmultimedia.com.
LinkedIn Profile - Kathleen Fealy
KF Multimedia & Web, Inc. Facebook Business Page
Follow KF Multimedia & Web, Inc. on Twitter
About KF Multimedia & Web, Inc. - Kathleen Fealy, President:
Kathleen Fealy, President of KF Multimedia & Web, Inc. is a website and online marketing strategist, specializing in organic or "left side" search visibility strategies since 2001. As a Certified Usability Analyst, she works with her clients to improve their website's design and usability, search engine visibility and conversion rates. Kathleen stays current in search engine industry best practices and is Education Committee Co-Chair for the Search Engine Marketing Professional Organization (SEMPO), a Contributor to the SEMPO Institute's online training courses, a speaker at international search conferences and the author of several search engine optimization and usability articles.
Contact:
Kathleen Fealy, President
KF Multimedia & Web, Inc.
845-735-1698
http://www.kfmultimedia.com
###