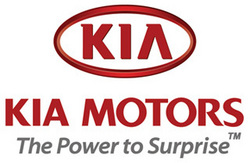 We chose this route because of the exotic locations from Asia through to Russia
Sydney, Australia (Vocus) September 7, 2010
Proving that the spirit of adventure still burns brightly within the Kia DNA, a team of 13 drivers and support crew left Seoul on August 5, on a journey of 12,000 kilometres across some of the world's most isolated country to the heart of Russia, Moscow.
The modern day caravan will arrive in the Russian capital just in time for the all-new Kia Sportage to take pride of place on the stand at the Moscow International Motor Salon (August 25 – September 5).
The route takes the vehicles from Seoul, on a ferry to China, north towards Mongolia and the Gobi Desert, before entering the team's native Russia for the last leg of the odyssey.
Kia Motors Russia is hosting the program for a group of prominent travel bloggers and their video crew. Three professional drivers with previous experience on the route will accompany the team and take part in the adventure.
"We chose this route because of the exotic locations from Asia through to Russia," said Mr. Tak-Uk Im, President of Kia Motors Russia. "The all-new Sportage CUV will hold up to the long challenge providing great comfort for the team, and turn heads along the route for its great design."
The team will be riding in a fleet of three 2.0-litre diesel Sportage SLi vehicles with added fog lights and roof storage boxes; no other changes have been made to these quality new cars in preparation for the two and half week journey. The team plans to drive a minimum of 600 kilometres a day, while allowing for two to three hours for filming each day.
To document their journey, the official [Kia Russia blog will be updated daily along with regular Tweets through Twitter - Kia Motors Russia. Once in Moscow, fans are invited to view photos and video materials created during the race on display at the Kia stand of the Moscow motor show, along with one of the Sportages used during the trip.
"We hope this trip will bring awareness to the quality and durability of Kia products," says Andrey Matveev, Head of PR, Kia Motors Russia. "With it launching soon in Russia, we're confident this will generate a lot of interest from those who are looking at a quality SUV for their next car purchase."
The Russian market has seen dramatic growth and marked a 107.5% sales growth rate in the first half of 2010.
###