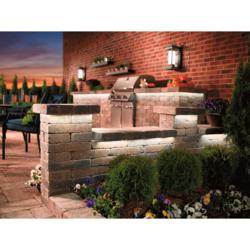 Kichler's TaskWork LED is a great tape lights are solution to your lighting challenges
Chicago, IL (PRWEB) September 19, 2012
In a press release from Kichler Lighting, they describe these TaskWork LED tape lights as sleek and ultra-low profile and they are offered for both indoor and outdoor applications. This includes home theaters, game rooms, kitchens, baths, decks, patios and more.
Jeff Dross, Kichler's corporate director of education and industry trends, said in the press release that the TaskWork Led tape lighting brings forth an even light that is perfect for both "decorative and practical applications."
"With affordability, incredible versatility and ease of installation, designers and homeowners can be more creative and efficient with how they use and layer light," Dross said.
The LED tape lights truly produce lighting results in a range of applications; they work ideally for improving the glow of tray ceilings, highlighting cabinet toe-kicks or creating wall-wash effects. The 24-volt tape is completely dimmable and is offered in a variety of white light color options in lengths up to 20 feet.
Kichler's TaskWork LED is a great solution to your lighting challenges. According to Kichler Lighting, "When tucked into bookshelves, under counters, above cabinets and inside coves, the sleek fixture disappears, leaving targeted areas awash in light to aid in task work or highlight architectural features."
Kichler Lighting has made sure to give designers and homeowners a variety of options when it comes to the range of white light you are looking for so your TaskWork LED lights can complement your inside décor and outdoor foliage beautifully. Refer to the following LED kelvin guide from kichler.com:
2,700 Kelvin (K) warm, white light – Perfect for pairing with color palettes often associated with traditional design, such as earth tones, natural-stained wood and wood tones, brushed bronze and antique brass.
3,000 K pure, white light – Ideal for high-contrast design themes and cooler color palettes, such as lightly-colored stone and tile, black granite, stained concrete and white porcelain.
4,000 K cool, white light – Available for indoor use in applications such as retail stores and other contemporary commercial settings.
Kichler's TaskWork LED lights can be used for indoor/dry use, indoor/damp (like kitchens and bathrooms) and outdoor/wet use. They are available in both high and low lumen output options for your choice in brightness; Kichler recommends the high output LED tape to be used for task lighting, while the low output is great for accent lighting.
This line of TaskWork LED lighting combines safety and a glowing ambiance to your home's lighting scheme; they offer superior light emission with Kichler's improved Color Rendering Index (CRI) that adapts to the colors within your space more harmoniously.