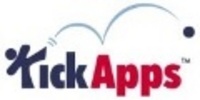 The KickApps platform is the most powerful way for enterprise web publishers to deeply integrate social media experiences on their own websites
NEW YORK (PRWEB) February 14, 2008
"Sports fans and the communities they form are central to the success of any sports team," said Scott Richman, senior vice president and general manager of MSG Interactive. "Through social media we have the opportunity to deepen our relationship with New York Knicks fans, offering them a unique interactive experience with our new Knicks City Dancers site. We look forward to continuing our successful partnership with Kickapps, who have demonstrated leadership and expertise in this platform, making them an ideal partner for MSG Interactive."
Highlights of recent KickApps deployments include:
-- Warner Bros.' CW Network online properties
-- Disney's ABC Family
-- Hearst
-- British Broadcasting Corporation and Endemol UK
-- Guinness World Records
-- Cox Television's ABC, NBC, CBS and Fox affiliates
-- Schurz Communications' CBS and NBC affiliates
-- Australian Broadcasting Corporation
-- Scripps Network Interactive's DIY Network
-- CBS and King World's Rachael Ray
-- MySpace and VIBE Magazine's VIBE Verses 3
-- Ziff Davis Publishing
-- Autobytel's MyRide
-- The Phoenix Suns: Planet Orange
-- Seattle Seahawks: Spirit of 12
-- New York Knicks: Knicks City Dancers site
"Social networking isn't just for college kids anymore," said Richard Greenfield, media analyst for Pali Research, in a recently published industry report. "Social networking ads are getting "smarter" and more valuable by providing major media companies and advertisers with a deeper understanding of their audiences."
Additionally, the KickApps's platform was deployed by a record number of mid-tier web publishers that run the gamut of niche interests, including Bonnaroo Music Festival; Ski & Skiing Magazine and Warren Miller's SkiNet.com community; Mixed Martial Arts training community TrainingforWarriors.com; Liftopia.com, an e-commerce site for skiers seeking discount lift tickets; HipHopMusicDotCom.com's leading hip hop blogger community ThaBlock; TasteTV.com's Taste Makers Social Club; and Ridgewoodtv.com, a 'hyper-local' video site for residents of Ridgewood, New Jersey.
"We're delighted with the way major media brands, sports teams and entertainment personalities have embraced KickApps and our platform's ability to stimulate a deeper connection with their online audiences," said Alex Blum, CEO of KickApps. "I'm particularly pleased to note the impressive engagement and ROI statistics being realized by our customers. In a very short period of time, social media and community experiences are proving their value in driving audience engagement."
The Yuku Project
With the launch of Yuku.com, KickApps demonstrates its ability to enable destination sites driven by Long Tail community leaders. Wholly owned by KickApps, Yuku.com is the first of several planned destinations that invites consumers to quickly create and moderate their own communities within a shared space among other niche communities. The success of Yuku shows that robust message boards, when supercharged with a range of social media applications, can be one of the best ways to quickly launch and grow niche communities.
"The KickApps platform is the most powerful way for enterprise web publishers to deeply integrate social media experiences on their own websites," said Blum. "Message boards are an extremely popular entry point for community-building, which is why we chose Yuku as our first consumer launch."
KickApps will launch additional consumer-driven communities on behalf of major media customers within specific niches, including sports, local community and family.
Going into 2008, the KickApps network is delivering:
-- A quarter of a billion monthly page views
-- 8+ million unique visitors per month
-- 10+ page views per visit on average
-- 14,000+ enterprise deployments
-- Clients reporting up to eight-times return on investment after only two months
About KickApps
KickApps provides on demand social media applications that enable web publishers and marketers to grow, engage and monetize online audiences. Our SaaS platform includes social networking, user-generated content, programmable video players, viral Widgets and other applications that are tightly integrated with robust media moderation, member management and reporting. The KickApps Platform seamlessly integrates with any website using HTML, CSS, JavaScript, feeds, Widgets and APIs (REST and SOAP). Customers include: ABC Family, CW Television, Guinness World Records, Scripps Network Interactive, VIBE Magazine, HBO, Cinemax, Cox Television, the Phoenix Suns, the New York Knicks, the New York Rangers and thousands of other sites. For more information, please visit http://www.kickapps.com and http://www.kickdeveloper.com.