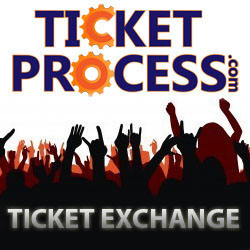 (PRWEB) December 05, 2012
Kid Rock recently announced his 2013 Rebel Soul Tour and TicketProcess.com will be offering concert tickets to all of these dates on the 2013 Kid Rock tour, and many more dates are expected to be announced shortly. A living legend of rock such does not go on the road for only a month worth of shows, and many more cities are expected to be added to the docket in the near future.
He has been putting in work and building his musical empire for decades, and his concerts have always been known as vibrant, upbeat celebrations of modern music. Kid Rock has the ability to bring fans from several cultures and walks of life together for one giant party, and the 41-year-old Detroit native is not satisfied unless every single fan goes home happy. Kid Rock and his talented band have always been able to draw crowds, but their popularity has reached astronomical levels in recent years and allowed them to basically pick and choose which venues they would like to play at throughout North America.
The southern states of Florida, Tennessee and Alabama will all be visited throughout the month of February. The tour will touch down at the Bridgestone Arena Nashville on February 15 before making its way into Florida for a February 20 show in Fort Myers in a February 20 show in Pensacola. New Orleans will play host to a show on February 21 before the tour arrives in Alabama in the following days for shows in Birmingham in Huntsville. TicketProcess is the place to go for concert tickets to the upcoming Rebel Soul Tour. All purchases come with unbeatable prices and industry-leading satisfaction guarantees. Watch for great deals on Luke Bryan & 2013 Bon Jovi Tour.