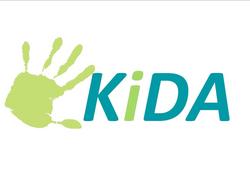 The diverse line-up of autism speakers, panelists, and presenters will provide parents and professionals with excellent information that will be extremely beneficial
Irvine, CA (PRWEB) April 27, 2010
Kids Institute for Development and Advancement (KiDA), in collaboration with UC Irvine, Autism Speaks, For OC Kids, and CHOC Children's, presents its second annual Autism Summit on Saturday, May 15, 2010 at UC Irvine's Bren Events Center, beginning at 8:00 am. The goal of the event is to expose parents with viewpoints for treatments for autism disorder.
The Summit on Autism on will unite experts with diverse backgrounds to provide parents and professionals with tools for evaluating treatments for autism. Speakers for the event include Bryna Siegel, PhD, of UC San Francisco, Bryan King, MD, of the University of Washington, School of Medicine, Susan Samueli, PhD, of the Susan Samueli Center for Integrative Medicine at UCI, and Leanne Chukoskie, PhD, Assistant Director Science Communication and Special Projects at Autism Speaks. On the other hand activist parents, such as actress Holly Robinson Peete and TACA founder Lisa Ackerman, share their personal experiences with autism and relate their story, including noticing the first signs of autism in their children and navigating through the research and available information to make the best personal decisions for their child's treatment.
The event will close with a panel discussion designed to address questions posed by the audience.
The Summit itinerary will also include a book signing for Holly Robinson Peete's new book, My Brother Charlie, a children's book written by Holly and her daughter.
"The diverse line-up of autism speakers, panelists, and presenters will provide parents and professionals with excellent information that will be extremely beneficial," states Phillip Hain, Executive Director of Autism Speaks Los Angeles Chapter.
Autism is a social epidemic that currently affects 1 in every 91 children. KiDA hopes to reach parents of children with autism and related disorders throughout Southern California with the wealth of information currently available from the leading experts in the field. This Summit will also benefit grandparents, teachers, doctors, therapists, and other community members that are affected by autism.
About KiDA:
Kids Institute for Development & Advancement (KiDA), is a unique and integrated center of excellence for the treatment of Autism Spectrum Disorder (ASD). KiDA is unique because it offers under the same roof Kid-Specific occupational therapy, speech therapy, behavioral therapy, as well as social groups for children and adolescents. KIDA only uses licensed therapists. At KIDA individual and group treatments are tailored to meet the needs and goals of each child and family.
###