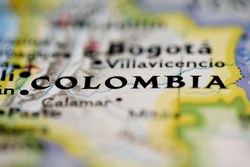 Responding to matters of kidnap and extortion require diplomacy, patience and surgical accuracy. Mike has extensive experience in kidnap for ransom and extortion cases and we're delighted that he's accepted this critical role within the company
San Diego, CA (PRWEB) February 1, 2011
In response to an increased demand for incident management and crisis response professionals, Mr. Clayton will be responsible for enhancing FocusPoint's delivery framework, risk analysis, training and liaison efforts across the enterprise. He will have management oversight for the company's kidnap and extortion prevention and response programs, related training, business development and insurance coordination matters.
With violence reaching all time highs in Mexico, instability in countries such as Egypt and the threat environment continuing to challenge businesses in growth markets such as Brazil and India; the appointment of Mr. Clayton underscores the commitment FocusPoint places on providing its clients best in class risk advisory specialists. As a leading provider of incident management and crisis response to multinational companies operating in challenging environments, FocusPoint must maintain a keen sense of modus operandi and depth in personnel to provide point in time response to the market. The Managing Director of Crisis Management will ensure that recruitment, training and knowledge transfer exceeds client demands.
"Responding to matters of kidnap and extortion require diplomacy, patience and surgical accuracy. Mike has extensive experience in kidnap for ransom and extortion cases and we're delighted that he's accepted this critical role within the company", said Greg Pearson, CEO of FocusPoint. "Mike brings strong leadership, knowledge, focus and energy to an area of vital importance to our growth strategy and future success."
Mr. Clayton brings over 20 years of proven crisis management experience to FocusPoint, including the management of one of the largest insurance-based K&R programs. Mike has addressed kidnappings as a result of piracy in the Gulf of Aden and insurgents in Iraq. He has successfully negotiated over 300 cases of kidnap for ransom and extortion. Mike is fluent in Spanish and a sought after expert in response to kidnap and extortion matters throughout Latin America, Asia, Africa and the Middle East. Despite the uptick in kidnapping cases in the Middle East and Africa, Latin America still accounts for the majority of kidnappings around the world. Having lived and studied in Mexico and Colombia, Mike is well positioned to provide accurate risk analysis and response in the most active geographies impacting companies today. Mr. Clayton is the leading trusted advisor for companies doing business in high risk, remote locations with a high potential for kidnap, extortion and corruption. His experience extends beyond response to program development, review and training for families, corporations and insurance agents responsible for binding K&R insurance in the marketplace.
About FocusPoint
FocusPoint is an independent business advisory and risk management company providing an integrated suite of security, consulting and investigation services to governmental agencies, non-profit organizations, high net-worth individuals and fortune 1000 companies. FocusPoint is headquartered in San Diego, CA and maintains a presence in key business centers around the world. FocusPoint partners with its clients to help them prepare, mitigate, respond and recover from the growing risks and worlds events often encountered when operating in the global marketplace. FocusPoint enables the execution of business strategy across the enterprise by properly deploying people, process and technology to protect personnel, business operations and secure critical assets. For more information, visit http://www.focuspointintl.com.
###