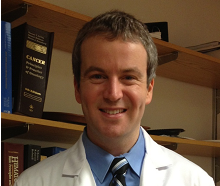 Each of the projects funded holds the potential for great discovery...
Chicago, IL (PRWEB) April 29, 2013
This year's grant recipient of the Kidney Cancer Association (KCA) Eugene P. Schonfeld Research Award is Dr. Eliezer Van Allen, of Dana-Farber Cancer Institute, whose project is titled "Dissecting clinical resistance to PI3K inhibitors in PIK3CA or PTEN-mutant cancers."
This ASCO Young Investigator Award is made collaboratively through the Conquer Cancer Foundation which describes this important research project, as follows:
Cancer therapy is becoming increasingly personalized; comprehensive tumor profiling has allowed clinicians to select cancer therapies based on the genetic changes in an individual patient's tumor. One of the most common genetic changes seen in patient tumors across cancer types involves a specific gene called "PI3 kinase," and studies have demonstrated that changes in this gene drive tumor growth and spread. As a result of these findings, many drugs have been developed that attack PI3 kinase, and patients with tumors predicted to respond to these drugs are being enrolled in clinical trials for these agents. The clinical experience with these drugs has been disappointing thus far; few of these patients actually respond to these drugs. The goal of this project is to understand why patients that should respond to these agents instead are resistant to them. To accomplish this, we will comprehensively profile the genomes of tumor samples obtained from patients enrolled in phase I/II trials of PI3K inhibitors at pre-treatment, on-treatment, and post-relapse time points. In parallel, we will create computational algorithms to probe several hypotheses that may explain resistance to these agents, and apply these algorithms to the genetic data to most effectively explore patient genomes for resistance mechanisms. Once completed, our work should reveal why resistance to PI3K inhibitors happens in the clinic, which will help us develop ways to more effectively target this cancer driver in the future. More generally, this work may provide a method for understanding resistance to targeted therapies across tumor types, thus furthering drug development and treatment strategies in many clinical scenarios.
KCA will sponsor three or more research projects this year, working collaboratively with the ASCO and AUA research foundations. KCA CEO Bill Bro says, "Each of the projects funded holds the potential for great discovery, and we hope that our members are as excited as we are for what these approaches will mean for people living with cancer. "
KCA is a global charity composed of patients, family members, physicians, researchers, and other health professionals. It is the world's first international charity dedicated specifically to the eradication of death and suffering from renal cancers. It is also by far the largest organization of its kind, with members in more than 100 countries. It funds, promotes, and collaborates with the National Cancer Institute (NCI), American Society for Clinical Oncology (ASCO), American Urological Association (AUA), and other institutions on research projects. KCA educates families and physicians, and serves as an advocate on behalf of patients at the state and federal levels.