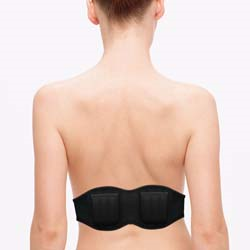 Why do people take risks? It is unacceptable as Fine Treatment offers cost-effective natural device to dissolve kidney stones at home without problems in the future.
London, UK (PRWEB) April 04, 2013
The number of PCNLs per year increased 47%, according to the study, which is the largest to date to assess percutaneous nephrolithotomy (PCNL) use in the U.S., states the article in Renal Urology News, dated March 18, 2013, however, this surgical intervention is risky, as according to the study supported by National Institutes of Health (NIH), complications occurred in 30.3% patients. Contrary to PCNL, Dr. Allen's device dissolves any type and size of kidney stone naturally, Fine Treatment reveals.
'Using the U.S. National Inpatient Sample database, Dr. Ghani and colleagues analyzed data from 80,097 patients who underwent multi-tract PCNL from 1999-2009,' explores the article "PCNL Use Rises Dramatically in the U.S". The median age of patients increased from 51 years in 1999 to 55 years in 2009. The percentage of patients with one or more co-morbidities increased over time. The proportion of PCNL cases in which complications developed increased significantly from 12.2% in 1999 to 15.6% in 2009.
The study supported by NIH 'Percutaneous nephrolithotomy complications in 671 consecutive patients: a single-center experience' by Mousavi-Bahar et al, 2011, has evaluated major and minor complications of PCNL. Medical records of 671 patients who had undergone PCNL were reviewed. The results established that complications had occurred in 203 (30.3%) patients; renal parenchymal injury in 103 (15.4%), peri-operative bleeding in 42 (6.3%), late bleeding in 6 (0.9%), renal collecting ducts injury in 35 (5.2%) and others.
Contrary to PCNL, the Thermobalancing therapy eases the symptoms of kidney stones firstly and dissolves any type and size of a kidney stone gradually. Dr. Allen's device places natural thermo-elements to the back area that helps to reach both kidneys well. It improves blood circulation at the capillary level and blood cleanses kidneys from stones naturally, see the video: http://www.youtube.com/watch?v=5Wo0BQ24D6U.
Costing merely $150, Dr. Allen's therapeutic device can save thousands of dollars but what is more important prevents severe complications from a surgery. For instance, a recent report in the British Medical Journal (BMJ) 'Kidney failure or end stage renal disease (ESRD)' states that kidney stones can double the risk of dialysis or kidney transplant later in life for people who have had them, and it is certainly connected with the conventional treatments they have received.
"Surgical options for kidney stones are always dangerous, however, PCNL is on rise today," says Dr. Simon Allen. "Why do people take risks? It is unacceptable as Fine Treatment offers cost-effective natural device to dissolve kidney stones at home without problems in the future."
Read more at: http://finetreatment.com/kidney-stones-treatment-kidney-stone/.
About Dr. Simon Allen and Fine Treatment:
Dr. Simon Allen is a highly experienced medical professional. His specialty is in the internal medicine. He has treated a wide range of chronic diseases, including patients after a heart attack, with kidneys problems, including kidney stones disease, prostate and spine conditions, as well as metabolic disorders. Fine Treatment exclusively offers Dr. Allen's devices for BPH treatment and chronic prostatitis, coronary heart disease, dissolving kidney stones, as well as back pain and sciatica relief.