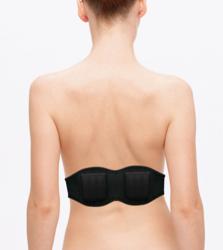 Dr. Allen's therapeutic devices are cost-effective, and the main thing is they dissolve kidney stones and terminate prostate growth without any problems later on.
London, UK (PRWEB) November 15, 2012
Fine Treatment recommends Dr. Allen's devices for the elimination of kidney stones disease, recovery from chronic prostatitis and termination of prostate enlargement, as "Almost all men who have their prostate removed will suffer complications – whether that's just slight incontinence, or the permanent erectile dysfunction", says Dr. Chris Parker in his recent article 'Don't rush into a prostate operation... it could be the worst thing you do'.
Barry, 49, from Oxfordshire, developed a new 8 mm kidney stone - 2 years after having a lithotripsy (ESWL) - and decided to use Dr. Allen's device this time. 4 months later his doctors insisted he underwent a scheduled shock wave lithotripsy despite the fact he had no troubling symptoms. The pre-operation diagnostic test showed that the size of his kidney stone was 4 mm only. Marvellous news! However, the doctors still shocked the kidneys and all organs around. Barry has now shared his grief over undergoing this unnecessary procedure and fears of possible post-ESWL complications.
ESWL uses shock waves to break a stone into smaller pieces so that they can be flushed out of the body; however, it is not only expensive but highly traumatic procedure. For instance, Reuters Health, NEW YORK, reports: "Shock-wave lithotripsy (SWL), a non-invasive technique that uses sound waves to sonically disintegrate stones within the urinary track, appears to increase the risk of diabetes and hypertension (high blood pressure), suggests a long-term follow-up study."
The natural Thermobalancing Therapy gently flushes out kidney stones without complications. This testimonial, for instance, shows medical documents confirming that Dr. Allen's device has successfully dissolved even an enormous kidney stone: http://www.youtube.com/watch?v=EOMUqHVrSfk.
Regarding prostate conditions, men share their experiences on Men's-Health forum on Retrograde Ejaculation after Prostate Surgery. For instance, a message posted on 29 December 2011 reveals, "I was misled by my doctor in 2009. Expected one thing and was incontinent 2 years after TURP. No warning from the doctor." Another one of 4 January 2012 says, "After my TURP (2009) I experienced problems about which were not told by the doctors, 2 years at least incontinence. No orgasms."
The Thermobalancing therapy enabled by Dr. Allen's devices successfully works on chronic conditions of different organs at the capillary level.
"Kidney stones and prostate removal procedures are unsafe, and unreasonably expensive. So it makes no sense to pay thousands of US dollars for BPH surgeries and shock waves just to end up with more health problems than before, which in most cases cannot be controlled in the future," says Dr. Allen. "Dr. Allen's therapeutic devices are cost-effective, and the main thing is they dissolve kidney stones and terminate prostate growth without any problems later on."
For details, visit Fine Treatment at
http://finetreatment.com/bph-treatment-prostate-enlargement
About Dr. Simon Allen and Fine Treatment:
Dr. Simon Allen is a highly experienced medical professional. His specialty is in the internal medicine and cardio-vascular field. He has treated a wide range of chronic diseases, including patients after a heart attack, with kidneys problems, including kidney stones disease, prostate and spine conditions, as well as metabolic disorders. Fine Treatment exclusively offers Dr Allen's devices for chronic prostatitis and BPH treatment, coronary heart disease, dissolving kidney stones, as well as lower back pain relief and sciatica treatment.