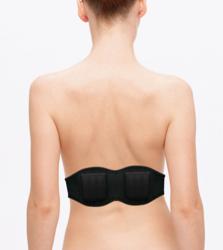 The therapeutic device that dissolves kidney stones provides the safest way to live without kidney stones again.
London, UK (PRWEB) March 17, 2012
New Thermobalancing Therapy washes out kidney stones slowly step by step by increasing the blood circulation around the stone, while lithotripsy removes a stone with shock waves which "shock" not only the stone but also kidneys and other organs around, states Fine Treatment. As a result of lithotripsy, patients are at risk of predictable severe diseases such high blood pressure and diabetes that have been reported by the Mayo Clinic researchers. The risk of getting such serious complications is a vital reason for declining ESWL for most patients, even if some medical professionals may try to convince to accept it.
The immediate complications after lithotripsy, according to the National Institutes of Health (NIH), are as follows: "bleeding around, which may need a blood transfusion; pieces of the stone block urine flow from kidney (this may cause severe pain or damage to kidney); pieces of stone are left in the body; kidneys may not work as well, or they may stop working, after the procedure and some others." Moreover, there are future complications of lithotripsy, for instance, according to the study supported by The American Food and Drug Administration, "altered renal function prior to ESWL would predict the late occurrence of hypertension and worsening of renal failure."
The Thermobalancing Therapy helps people to get rid of kidney stones without complications. This testimonial, for instance, confirms that Dr. Allen's device has dissolved even a huge kidney stone: http://www.youtube.com/watch?v=EOMUqHVrSfk.
"It is obvious that men and women should not risk their general health and ought to decline lithotripsy even if some medical professionals may advocate it. Everyone can make a mistake", explains Dr. Allen. "The therapeutic device that dissolves kidney stones provides the safest way to live without kidney stones again."
Contrary to ESWL, the Thermobalancing Therapy aims to ease the symptoms of kidney stones disease and dissolve kidney stones gradually and without adverse side effects. For more details, please visit Fine Treatment at: http://www.finetreatment.co.uk/kidneystonestreatment/dissolvekidneystone.html.
About Dr. Simon Allen and Fine Treatment:
Dr. Simon Allen is a highly experienced medical professional. His specialty is in the internal medicine and cardio-vascular field, and he has treated patients after a heart attack, with kidneys problems, including kidney stones disease, prostate and spine conditions. Fine Treatment exclusively offers Dr Allen's devices for prostate treatment: chronic prostatitis and BPH, coronary heart disease, kidney stones, back pain and sciatica relief.