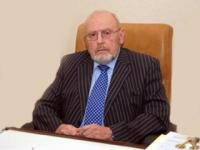 I'm pleased that Dr. Allen's therapeutic device for kidney stones has attracted attention of leading urologists who are now willing to recommend it to their patients.
London, UK (PRWEB) June 28, 2013
The risk of high blood pressure, diabetes and dialysis after the kidney stones treatment with extracorporeal shock wave lithotripsy (ESWL) and kidney surgery is significant, especially when the kidney stones disease is recurrent. This is why urologists are begining to pay attention to the Thermobalancing therapy that dissolves renal calculi naturally, states Fine Treatment.
The article, 'Treatment of chronic diseases through Dr. Allen's Device: An interview with Professor Ivan G. Aghajanyan' in Panorama.am, dated June 24, 2013, discusses the effectiveness of the Thermobalancing therapy with regards to urological problems. "We have already started testing the efficacy of Dr. Allen's device on 10 of our patients. I should note I'm using it myself. So in 3-6 months, we'll conduct another examination, review the progress of the treatment, and then repeat the examination again later on," states a leading urologist, Chief of Urology Department at the Armenian National Institute of Health, Professor Ivan Aghajanyan.
According to WebMD, complications of ESWL include pain caused by the passage of stone fragments; blocked urine flow as a result of stone fragments becoming stuck in the urinary tract; the fragments may then need to be removed with a ureteroscope, urinary tract infection, bleeding around the outside of the kidney. Furthermore, the conclusion of the researches from the Mayo Clinic is: "At 19 years of follow-up SWL for renal and proximal ureteral stones was associated with the development of hypertension and diabetes mellitus."
A piece of research on 'Kidney stones and kidney function loss: a cohort study' in the British Medical Journal (BMJ), of 30 August 2012, states that kidney stones can double the risk of dialysis or kidney transplant later in life for people who have had them, and it is certainly connected with the conventional treatments patients with kidney stones have received.
Contrary to ESWL, the Thermobalancing therapy enabled by Dr. Allen's Device for Kidney Care eases the symptoms of kidney stones first, gradually dissolving kidney stones over time. Dr. Allen's Device places natural thermo-elements to the back just above the waistline covering both kidneys. It improves blood circulation at the capillary level, letting the blood to cleanse kidneys from the stones naturally.
"People should do whatever they can to avoid serious complications from conventional kidney stones treatments, including high blood pressure and diabetes," says Dr. Simon Allen. "I'm pleased that Dr. Allen's therapeutic device for kidney stones has attracted attention of leading urologists who are now willing to recommend it to their patients."
Read more at:
http://finetreatment.com/kidney-stones-treatment-kidney-stone/.
About Dr. Simon Allen and Fine Treatment:
Dr. Simon Allen is a highly experienced medical professional. His specialty is in the internal medicine. He has treated a wide range of chronic diseases, including patients after a heart attack, with kidneys problems, including kidney stones disease, prostate and spine conditions, as well as metabolic disorders. Fine Treatment exclusively offers Dr Allen's devices for chronic prostatitis and BPH treatment, coronary heart disease, dissolving kidney stones, as well as back pain and sciatica relief.