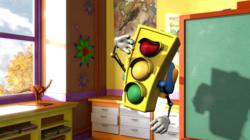 Kidobi is setting a new standard in the way that children's content is delivered to viewers.
Toronto, ON (PRWEB) March 21, 2012
Preschool video aggregator Kidobi has secured the digital distribution rights for more than 150 hours of programming from Spanish distribution and production studio Motion Pictures. In the deal announced today, Kidobi will distribute a total of nine different animated series in English, French, Italian, Portuguese, and Spanish.
The programs will be available on Kidobi.com beginning in April 2012 and include such titles as Van Dogh (104 x 4'), Zumbers (150 x 3'), Green Light (26 x 5'), Raindrop (26 x 26') and more. With this latest acquisition Kidobi adds significant volume and breadth to their rapidly expanding library.
Other series included in the deal are Alex (104 x 4'), Danny and Daddy (104 x 3'), Telmo & Tula – Little Cooks (52 x 7'), Telmo and Tula – Arts & Crafts (52 x 7'), and Roncho (60 x 1').
"Kidobi is setting a new standard in the way that children's content is delivered to viewers," said Tony Albert, CEO of Motion Pictures. "Their unique platform gives children educational and entertaining content at the right level for each child, while at the same time empowering parents to make smart media choices."
"We're delighted to be partnering with Motion Pictures to bring their fun and educational animated series to a whole new online audience," said Eric Sorenson, Director of Research & Content at Kidobi. "With their content available in several languages, our subscribers have never had more creative and inspiring programming to choose from."
Since their launch in the summer of 2011, the Toronto-based software startup has acquired over 500 hours of preschool content from local and international producers and distributors. A subscription to Kidobi gives parents and their preschoolers unlimited access to high-quality, educational and entertaining children's programming, tailored to their unique needs.
About Kidobi:
Kidobi is a new, online preschool destination that creates tailor-made video playlists based on a child's age, interests and skills. Kidobi adapts to the child's skill level and preferences using technology developed with educators and child development experts. Kidobi's software will automatically create customized, ad-free playlists, or parents can choose educational topics, set the difficultly level and search the Media Library themselves.
Kidobi's content library features preschool programming from top producers and distributors around the world, including CCI Entertainment, Distribution360, Studio100 Media, Your Family Entertainment, and more. For more information about Kidobi's content partners please visit our website.
For further information regarding Kidobi please contact:
Contact: Eric Sorenson eric(at)kidobi(dot)com Tel: +1 647 477 5620
About Motion Pictures:
Motion Pictures is a leading production and distribution company established in Spain in 1975, with a plethora of high quality and award-winning TV programs broadcasted around the globe. Motion Pictures has the firm conviction that through Animation it is possible to inculcate very important values for children's education, transmit knowledge in an easy and direct way, and more important, let kids have fun and get entertained while learning at the same time.
For further information regarding Motion Pictures please contact:
Contact: Tony Albert tony(at)motionpic(dot)com Tel: +34 93 200 2500