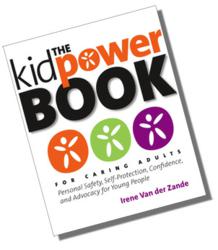 The message that the well-being of kids is more important than sports is revolutionary.
San Francisco, CA (PRWEB) July 25, 2012
The Penn State sanctions, announced by the NCAA Monday in the aftermath of the Jerry Sandusky child-abuse scandal, are a "clear message from the national level that child safety should be put ahead football, winning, and hero worship," says child safety expert and author, Irene van der Zande, who is also the founder of Kidpower, a non-profit group providing child abuse prevention training and curriculum.
"The message that the well-being of kids is more important than sports is revolutionary," writes van der Zande on the Kidpower.org blog, "Penn State Sanctions Set New Path to Success."
Among the penalties announced by NCAA President Mark Emmert on Monday in an Indianapolis press conference are a $60 million fine, stripping the school of 112 wins from 1998 through 2011, and barring the Penn State football team from bowl games for four years.
"Glory and money won by leaders while they allowed kids to be abused are ill-gotten gains and do not deserve to be kept," writes van der Zande.
Van der Zande says the Penn State Trustees showed "courage" when they commissioned the outside investigation by ex-FBI chief Louis Freeh. "Imagine how different our world would be if other institutions, such as the Catholic Church, school districts, and the film industry had taken similar stands. Instead of trying to cover up and protect their institutions, what if they had faced the problems, accepted the consequences, and used the lessons learned to help protect young people in the future? Think how much suffering and misery would have been prevented!"
Van der Zande also agrees with the NCAA's decision not to shut down the Penn State football program. "Institutions whose failures of leadership have caused harm need paths to redemption and new ways to earn future glory."
About Irene van der Zande
Irene van der Zande is the Executive Director and Founder of Kidpower Teenpower Fullpower International and author of The Kidpower Book for Caring Adults: Personal Safety, Self-Protection, Confidence, and Advocacy for Young People, which has a foreword by Gavin de Becker, best-selling author of The Gift of Fear and Protecting the Gift. The Kidpower Book includes chapters on how to protect children and teens from bullying and sexual abuse as well as how to teach stranger awareness and kidnapping prevention skills.