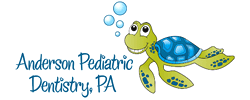 Anderson, SC (PRWEB) April 17, 2013
Anderson Pediatric Dentistry is a new sponsor for the March of Dimes' March for Babies event on April 27 in Anderson, SC. Anderson Pediatric Dentistry will sponsor the Ambassador Alley and participate in the activities leading up to the walk.
Kids' dentist Dr. Kathleen Monn and two other team members from the office had the honor of judging the t-shirts that were designed by family teams as well as corporate teams at the Rally Day kick-off event held at Wild Wing Café in Anderson on April 2. The winner will be announced on the day of the walk and will receive a generous gift basket provided by Anderson Pediatric Dentistry. Dr. Monn will be on site to deliver the prize herself. Dr. Monn is a big believer in the March of Dimes' mission and will provide educational information to parents of premature babies for their child's unique dental needs and choosing a dentist for children.
The Anderson March for Babies event will be held at the Civic Center Balloon Launch Field on Woodcrest Drive off of Martin Luther King Boulevard. Registration time is 8 a.m. with the five-mile walk to begin at 9 a.m. Register by calling 864-235-8576 or visit http://www.marchforbabies.org and find the Anderson event.
The focus at Anderson Pediatric Dentistry is to provide a dental home that supports children in every aspect of their oral health, including dentistry for kids. Good oral health is an important part of total health. Anderson Pediatric Dentistry focuses on prevention, early detection and treatment of dental diseases in a pleasant environment and works hard to establish the trust and confidence of children. Their goal is to help children feel good about visiting the dentist and to establish healthy habits that promote a lifetime of healthy, beautiful smiles. Anderson Pediatric Dentistry is the first choice in http://www.kidsdentistan derson.com [dental care for children __title__ dental care for children Anderson] in Anderson, SC.
About the company:
Anderson Pediatric Dentistry, PA provides dentistry for children. Dr. Kathleen Monn is an experienced dentist for kids with a Doctor of Dental Medicine Degree from the Medical University of South Carolina. In addition to the four years of dental school training, Dr. Monn has two years of specialty training. During this training, she gained the knowledge necessary to treat the issues unique to infants, children and adolescents, including those with special healthcare needs. Dr. Monn has learned the different approaches in dealing with behavior, guiding dental growth and avoiding dental problems in children from infancy through the teenage years. For more information, visit Anderson Pediatric Dentistry's website at http://www.andersonpediatricdentistry.com.