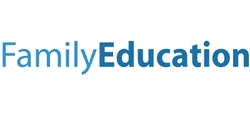 Halloween Capital of the World
Boston, MA (PRWEB) October 19, 2009
As families prepare for Halloween, they can turn to FamilyEducation for hundreds of creative homemade costume ideas, spooky activities and tips for making this year's trick-or-treating fun and safe. With the popular parenting site's Halloween Costume Finder , parents and kids can browse through creative and inexpensive ideas for babies, kids or groups.
Families can search the Halloween Costume Finder by type of costume, such as animals, famous people, food items, scary costumes, or ideas from TV, movies and books. They can narrow their search by gender, age or keywords to find exactly the right costume for this year's celebration.
Parents who are stumped for ideas for this year's costumes can spend some time looking at the Top 2009 Kids' Costumes for Halloween on FamilyEducation. They'll discover that with the popularity of the "Twilight" book series and numerous television shows, vampires are a big hit this year. And, of course, Harry Potter is still very much in fashion. When an idea in the slideshow strikes their fancy, parents and kids can link directly to the instructions for making the costume.
A Halloween mask is a great addition to any costume, and a slideshow on FamilyEducation features instructions for making a variety of different masks, from Martians to mice, using items families can find around the house.
"Halloween is a great time for families to get creative and have a lot of fun together," said Jess M. Brallier, publisher, Family Education Network. "With the ideas on FamilyEducation, parents and kids can choose and make great costumes, turn their house into a haunted mansion, and play games and activities for a ghoulishly good celebration."
After family members have selected their costumes, it's time to decorate for Halloween. FamilyEducation offers crafty ideas for making any home a haunted house. Kids might want to make a "Ghastly Ghost" to hang on a tree outside and spook the neighbors, or a "Wicked Welcome" mobile that is sure to keep away those things that go bump in the night.
Whether they are planning a Halloween party or just looking for a way to spend some frighteningly fun family time, parents will find Halloween activities and quizzes on FamilyEducation to keep their kids and their friends entertained and spooked. In the Top 10 Halloween Activities, they will learn about great Halloween games, such as Walk on the Witch's Hat, or discover instructions for making a bag for toting all the candy they score while trick-or-treating.
Families who are planning a Halloween get-away can discover the Top 10 Halloween Destinations on FamilyEducation and head off on a spine-tingling trip they'll never forget. A trip to America's witch capital, Salem, Mass., where they can visit the Witch Museum, House of the Seven Gables and the New England Pirate Museum, might fit the bill for families with older children. Parents of younger kids might want to check out Anoka, Minn. The self-proclaimed "Halloween Capital of the World" offers a month-long schedule of festivities, such as haunted houses and jack-o'-lantern contests, as well as an "Orange Tie" ball, food festivals and musical performances.
Candy is, without a doubt, the focus of every kid's trick-or-treat mission, so Mom and Dad might want to consider handing out some cost-effective and unique alternatives to sweets this year. FamilyEducation offers ideas for creative treats and toys that might make your house the most popular on the block this Halloween. A full-sized candy bar gets gobbled up quickly, but fake fangs, glow sticks and scary stickers can provide hours of fun, long after the candle in the pumpkin has burned out.
FamilyEducation also makes pumpkin carving fun and easy with its Jack-O'-Lantern Creator . This interactive tool allows kids to choose eyes, noses and mouths to give their online pumpkins unique personalities and then print out templates to guide carving. Or they can print and color their customized creations to use as Halloween decorations.
FamilyEducation's Halloween quizzes test the family's knowledge of this increasingly popular holiday. With a "Halloween History" quiz, they can figure out how much they really know about this scary celebration or they can delve deeply into the world of gourds with the "Pumpkin Power" quiz.
About FamilyEducation
FamilyEducation is the leading online publisher of practical parenting guidance, expert family advice, printables, skill-building exercises and activities for children. FamilyEducation.com is dedicated to educating parents and parents-to-be so they can raise healthy, educated and well-rounded children.
FamilyEducation is part of Pearson, the world's largest integrated education company. Pearson's other primary operations include the Financial Times Group and the Penguin Group.
###