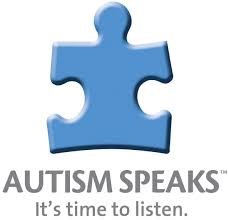 We are happy to provide a fun, safe haven for Triad families who now have a place to go for indoor fun in High Point and Winston-Salem. - Suzette Diaz
Greensboro, NC (PRWEB) October 01, 2013
Beginning in October 2013, Jump-N-Fun will be hosting "Open Jump" events which will occur on every second Thursdays of each month to benefit the Autism Speaks organization. The Open Jump events will provide sensory fun for children of the Autistic spectrum with inflatable games and toys.
Open Jump will run from 6-8 p.m. at the High Point Jump-N-Fun location, siblings of children with Autism or Asperger are also invited to participate. Proceeds of sales will go to Autism Speaks, an organization that was founded to research causes, prevention and treatments for autism as well as raise awareness and provide advocacy.
Sensory touch of inflatable objects has been proven to help children with Autism. Inflatable vests are designed to feel like a hug, which calms the mind and increases focus, inflatable sitting pods increase the ability to sit still. Both of these inflatables provide benefits while being inviting and playful.
Jump-N-Fun is the closest bounce house near Winston Salem to provide these unique and exciting events for children with Autism or Asperger. "We are happy to provide a fun, safe haven for Triad families who now have a place to go for indoor fun in High Point and Winston-Salem," said Suzette Diaz, owner.
For more information about Open Jump, please call Jump-N-Fun at 336-882-7879.
About the company:
Jump-N-Fun is the Triad's premier indoor inflatable party place. They provide the best birthday party ideas for kids that live in Greensboro, High Point, Jamestown, Reidsville, Kernersville or Winston-Salem, NC areas. When parents, church leaders, groups, teachers and grandparents alike are thinking of things to do with kids indoors, Jump-N-Fun is their ideal choice. As a locally owned and operated inflatable bounce house facility, they have bought many smiles to children of all ages since 2006. Their bounce houses in Greensboro and High Point are safe, secure, fun and in a climate-controlled environment. For more information please visit their website at http://www.funindoors.com.