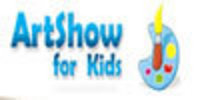 "Any measure taken to interest children in the arts is crucially important. Reaching young audiences is the responsibility of everyone in the arts milieu. This means providing children with memorable artistic experiences." Francois Colbert
West Chester, PA (PRWEB) December 17, 2009
ArtShowForKids.com is proud to announce Kids Art Contests and Teen Art Contests are available online for kids and teens from around the world to share their art and join in the creativity, fun and learning that art promotes.
"Art gives people a special impetus and power that cannot be measured; a power to change society through its inspiration and through its emotional effect, to enhance what we do, to inspire people, to give them a vision, and make them feel part of a vibrant movement." Entrepreneurship and Leadership in Marketing the Arts, Francois Colbert, International Journal of Arts Management, Volume 6, Number 1; Fall 2003.
Join thousands of other children in any of the upcoming shows, check out the ongoing shows, view past art shows, and see all the past Winners!
THE YEAR 2010 - A SPACE ODYSSEY
Start Date : January 15, 2010
End Date : March 15, 2010
THE YEAR 2010 - A SPACE ODYSSEY. What will the year 2010 bring in space? Meteors? New Universes? Other planets, stellar systems, supernovas, or aliens? Draw us what you believe we'll learn and see in Space in 2010.
MY SPECIAL PLACE
Start Date: December 15, 2009
End Date: February 10, 2010
Do you have a special place somewhere on this planet, a secret garden, or a fort, a cave in the hills, a special shady spot under a tree, a blanket tent made of string, a space you call your own, or a favorite place you go? Or is your favorite place some other place in the universe? Draw us a sketch, paint us a picture, or water color us what you call MY SPECIAL PLACE and Show Your Art now!
HELPING HANDS Kids Art Contest by ArtShowForKids.com
Start Date: October 01, 2009
End Date: December 15, 2009
Enter the HELPING HANDS kids art contest at ArtShowForKikds.com soon before summer is over and school begins. All submissions welcome. The HELPING HANDS art show is looking for art showing how you help your friends, your family, your community, the art world, the environment, or even the planet. Show Your Art that shows how you help others. Begins October 1, 2009 and ends December 15, 2009.
Art Show For Kids offers its registered young artists their own mini-websites to create personal and private display environments to share with friends and family, space to describe their art and its meaning, and the ability to hold their own public or private galleries of their art activities and pursuits progress and mature. Kids and participants can also selectively add the works of other children to a personalized catalog which they can then email to themselves.
Art Show For Kids retains only a limited use copyright to the art it receives to display it on the website. Art Show For Kids ensures the privacy of all of its young participants and their parents by holding private information in strict confidence and manually accepting each registrant after review of their registration information. Art Show For Kids also ensures the appropriate content of all displayed art by reviewing each submission prior to posting it to the website, public or private.
If your school, company or organization would like to provide, sponsor, promote, or advertise a Kids Art Show or Teen Art Contest, public or private, with your own ideas or theme, or you would like to create or promote an Art Gallery please contact us and we'll be happy to assist you. Contact Marc Bragg, admin(at)artshowforkids(dot)com. Show Your Art!
# # #