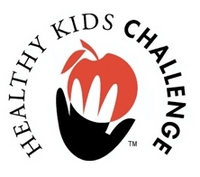 Del Monte nourishes families and enriches lives every day
Wichita, Kan. (Vocus) September 29, 2009
The Healthy Kids Challenge , a leading non-profit educating families in building healthier lifestyles, is teaming up with presenting sponsor, Del Monte , and educational partners, Johnson and Wales University and the Home Baking Association to present the 8th annual Stirring Up Health recipe contest.
Middle school students from across the country are challenged to develop or modify an existing recipe to make it healthier using Del Monte brand fruits, vegetables or tomatoes as a primary ingredient. Incorporating healthy baking as part of their creation is encouraged.
Vickie James, registered, licensed dietitian, and the director of Healthy Kids Challenge stated, "Having basic cooking skills with a focus on health can provide an indelible skill that leads to lifelong healthier habits and a lot of fun. If kids learn confidence in the kitchen, and can enjoy being active and choosing healthy foods from an early age, they are much more likely to continue such practices in adulthood," said James.
The Stirring UP Health contest provides a way for 7th and 8th grade students to relate to food and nutrition. The contest showcases an opportunity for consumer science teachers, civic group leaders, and even parents to engage kids through a creative process with cooking.
"From start to finish this is an interactive learning opportunity," said James. With Del Monte's partnership, we can provide tools and materials for online support and reach thousands of tweens, families and educators with the Stirring Up Health message to shop wise, enjoy cooking, eat healthy."
"Del Monte nourishes families and enriches lives every day" said Carlos Cojulun, Senior Brand Manager, Del Monte Foods. "That is why we are proud to partner with the Healthy Kids Challenge to encourage kids to use fruits, vegetables and tomatoes in preparing great-tasting and easy-to-make healthy meals that the whole family can enjoy together."
As an education partner, the Home Baking Association offers online food demo videos and teacher lesson plans to enhance the classroom experience. Four regional contest winners will be treated at school to their winning recipe prepared by a skilled culinary expert from Johnson and Wales University.
Entry forms and contest rules can be obtained at http://www.healthykidschallenge.org. For information about Del Monte products, please visit http://www.delmonte.com/solutions.
About Del Monte Foods
Del Monte Foods is one of the country's largest and most well-known producers, distributors and marketers of premium quality, branded food and pet products for the U.S. retail market, generating approximately $3.6 billion in net sales in fiscal 2009. With a powerful portfolio of brands including Del Monte®, S&W®, Contadina®, College Inn®, Meow Mix®, Kibbles 'n Bits®, 9Lives®, Milk-Bone®, Pup-Peroni®, Meaty Bone®, Snausages® and Pounce®, Del Monte products are found in eight out of ten U.S. households. The Company also produces, distributes and markets private label food and pet products. For more information on Del Monte Foods Company (NYSE: DLM) visit the Company's website at http://www.delmonte.com.
Del Monte. Nourishing Families. Enriching Lives. Every Day.™
About Healthy Kids Challenge
Healthy Kids Challenge (HKC), a nationally recognized nonprofit, helps school, community, business, and health leaders take action for kids to eat, move, and enjoy a healthy balance. Created by registered dietitians, Healthy Kids Challenge offers solutions through workshops, events, toolkits, a website, newsletters and programming. Six healthy eating and active play practices make teaching and learning simple and fun.
Contact:
David Rachell, Partnership Director
573-230-2243
# # #