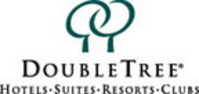 Our annual kidsCAREpak is always a hit amongst our youngest Doubletree guests and their families
BEVERLY HILLS, Calif. (PRWEB) May 20, 2008
As a member of The Hilton Family of Hotels, Doubletree Hotels is celebrating support for the U.S. Olympic and Paralympic Teams with this year's athletic-themed kidsCAREpak. To get kids into the spirit of the Games, the complimentary backpacks will be filled with a variety of fun sports-themed games and activities that will be presented to young guests ages three to 12 staying with their families at participating Doubletree hotels from Memorial Day weekend through Labor Day weekend.
The Doubletree 2008 kidsCAREpak includes an array of activities that help stimulate creativity and encourage outdoor activity. This year's kidsCAREpak features:
A kidsCAREpak sling backpack – made of durable canvas and a sporty water bottle carrier A kidsCAREpak Soccer Hacky Sack – immediate fun for kids to play with friends and family while on the road A kidsCAREpak Flying Frisbee – sure to bring out the athlete in all of us A Box of kidsCAREpak Crayons and Activity Book – pages of learning activities that include scavenger hunts, Olympic Games trivia, word searches, Sudoku and more A kidsCAREpak Deck of Playing Cards – featuring Olympic Games "fun facts" "Our annual kidsCAREpak is always a hit amongst our youngest Doubletree guests and their families," said Mary Beth Parks, vice president – brand marketing for Doubletree Hotels. "With 2008 being an Olympic year, it's a great opportunity to highlight support for the U.S. Team with fun-filled and sports-oriented activities kids can get excited about and take along on their vacations. It's a well balanced mix of learning and playing."
From the sun-drenched beaches of California and Florida to the desert and mountain destinations of Arizona, New Mexico and Colorado and the exciting city life of New York, Chicago and Washington D.C., Doubletree hotels are located in and near some of the country's most desirable vacation destinations. Children ages 18 and under stay at no additional charge in the same room with their parents or grandparents at all U.S. Doubletree hotels (subject to room occupancy and local fire safety regulations).
KidsCAREpaks are complimentary to guests traveling with children between the ages of three and 12 at participating U.S. Doubletree hotels from May 23 through September 1, 2008 and are available while supplies last at participating hotels. Participating hotels subject to change without notice. Program not available to meetings or groups. Other restrictions apply.
For more information on the Doubletree kidsCAREpak program, please visit our kidsCAREpak website at http://www.doubletree.com/kidscarepak or call 1-800-222-TREE in the U.S. or Canada.