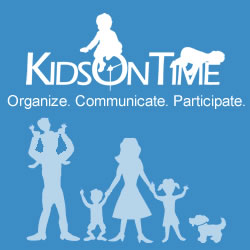 one of the most useful applications in the co-parenting industry and has proven to help couples communicate better
Portland, ME (PRWEB) January 30, 2013
Kids On Time, Inc. announces their new program, Kids COPE. The Kids COPE program has been designed in cooperation with Unhooked Books to aid organizations and communities with co-parent education classes.
KidsOnTime.com co-parenting tools are web-based applications for co-parents and blended families. Using the latest cloud computing technology, KidsOnTime.com aids in preventing, managing and containing conflict, directing each co-parent to focus on the issue or situation at hand. Kids On Time Co-Parenting Tools work equally well for collaborative couples and those involved high-conflict disputes. It is a simple to use powerful and comprehensive communications tool with undeniable value.
Megan Hunter, MBA, is the CEO and founder of Unhooked Books, and co-founder of the High Conflict Institute based in San Diego, California along with author and speaker, Bill Eddy, LCSW, Esq.. Megan developed the concept of the Institute after 13 years in family law as the Family Law Specialist with the Arizona Supreme Court, and Child Support Manager of the Dawes County Attorney's Office in Nebraska. According to Megan, Unhooked books is an online book seller for anyone who faces challenges with difficult people who get you hooked into anger, over-reaction and confusion.
Kids On Time now offers organizations co-parenting software tools and high conflict education materials to aide in the classroom. According to Anne Sleeman, President of Kids On Time Inc. "Our suite of co-parenting tools has matured to be one of the most useful applications in the co-parenting industry and has proven to help couples communicate better, get more organized and participate more in the raising of their children. Now, with our education partner, Megan Hunter of Unhooked Books, we can help parents both in the classroom and beyond."
The dual offering is a natural. Combining the offerings of both Kids On Time and Unhooked Books, parenting education centers have a complete and well-rounded teaching tool. Synchronizing the in-class room learning via Unhooked books with the out of classroom, communications tool Kids On Time co-parenting software, provides a complete offering. This merger of efforts will facilitate greater buy in by both parents. Greater buy in leads to more involvement. More involvement leads to enhanced communications which leads to a less strained relationship with ones co-parent and ultimately equates to a better life for the children. At the core of both Unhooked books and Kids On Time, the lives of the children remains to be at the forefront of corporate decisions and directions.
About Kids On Time, Inc.
Kids On Time is a pioneer in the co-parenting software market. The company's flagship product, is a co-parenting application for divorced or separated couples and blended families. Kids On Time applications are used by couples and professionals working with divorced parents. Kids On Time connects co-parenting couples through the use of technology to help them communicate better and more effectively for the purpose of raising their children. Kids on time is the undisputed leader providing affordable, user-friendly, technologically advanced co-parenting tools. Keeping in front of the technological trends allows Kids On Time to pioneer and create new niches in the market. Kids On Time is headquartered in Portland ME with an office in Phoenix, AZ. For more information visit http://www.kidsontime.com Follow us on twitter @kidsontime