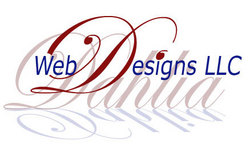 The kids furniture that we select for our store not only provides great functionality, the themes also help to develop a child's imagination and developmental skills
Los Angeles, CA (Vocus) September 30, 2009
The focus of Great Kids Corner is kids furniture where 'Themes Come Alive for Kids'. Children love and bond with special characters and themes. "The kids furniture that we select for our store not only provides great functionality, the themes also help to develop a child's imagination and developmental skills," states Dahlia Benaroya, President, Dahlia Web Designs LLC.
The imaginative and beautiful themes entice kids to organize their treasures and possessions with kids furniture such as toy chests, storage step stools, and bookshelves. The kid play furniture enables kids to explore and develop their imagination and skills with products such as play kitchens, train tables and rockers. And after the kids play to their hearts' content, they will be able to fall sleep on beautifully themed bedding, from wild animals to trains, planes and trucks. The products in the accessories and décor department offer a wonderful added touch to a child's room, with products such as lamps, clothes racks, growth charts, photo frames, clocks and canvas wall art.
New brands at Great Kids Corner include Guidecraft kids furniture, Illumalite Designs Lamps and Mumoocie cuddly pillows. "We removed many products and brands that do not fit within our themes specialization,' states Dahlia.
Guidecraft offers many themes such as Butterfly, Farmhouse, Pirate, Raggedy Ann & Andy, Safari, Sports and team logos of the MLB, NHL, and NBA. Fathers and sons can bond while enjoying their favorite sports teams. While the sons enjoy their toy chests, tables and chair sets, step stools, lamps, clothes racks and child director's chairs, all with their favorite team logo, the fathers can enjoy the matching adult director chairs and authentic autographed baseball collectibles from the Collectibles4Baseball online store.
Illumalite Designs is an innovative manufacturer of unique lamps. There are 2 distinct designs, illumacan and illumanight. Both styles offer a unique combination of aesthetic appeal and functionality. Each lamp is available in over 50 different patterns designed to accentuate any décor, a wonderful complement to the themes at Great Kids Corner. The illumanight lamps double as both a nightlight and a table lamp, with a variety of lighting combinations with each click The illumacan design lets light shine through the pattern to create a comfortable ambience. Sample themes include Teddy Bears, Rainbows, Butterflies, Space, Zoo, Safari, Carousels and many more.
"The products we carry are very much in demand. We recommend that customers not wait until the last minute of the holiday shopping season. They should purchase earlier to ensure that their favorite products are in stock," states Dahlia. Some of the products need assembly so customers should keep that in mind. To give customers incentive to buy early so that they can purchase the products of their choice, specials are offered early in the season. "We encourage viewers to sign-up at both our stores to receive email-only specials", states Dahlia. In addition, customers receive loyalty rewards as part of the Corner Points Rewards Program and free shipping to the 48 contiguous United States.
"We changed our toll free number to add extension numbers for each of our divisions to help customers contact the right department,' states Dahlia. The new number for Great Kids Corner is 1-888-7-DAHLIA ext 4. "As part of our appreciation, Customers of one of our divisions are offered extra discounts at our other divisions."
All of the products are selected for their great quality. The brands have passed quality inspection tests to ensure that children are safe. "As a service to our viewers, we list product recall alerts from the CPSC as a helpful resource to buyers. Customers can follow us on Twitter (GreatKidsCorner) to receive alerts quickly.
About Dahlia Web Designs LLC:
Dahlia Web Designs LLC provides internet and website marketing, strategies and design services. Dahlia Benaroya, President, has over 20 years experience in business, marketing and design strategies and services. Business services are offered under the SurefireOrganization.com Division. Special initiatives under the "umbrella of children's services and products" include the GreatKidsCorner.com online kids furniture store, the Kids Love To ® website series that recognizes and presents children's achievements and portfolios, and the Recommended Referrals directory of small businesses that offers children's products and services. Another special initiative is the online store for authentic autographed baseball products at the Collectibles4Baseball.com online store. Previously, Dahlia was a director of Technology Integration Services at an international pharmaceutical company where she was responsible for spearheading strategies, implementing projects and ensuring customer satisfaction.
###