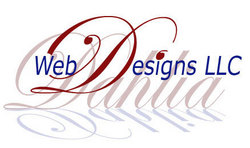 In addition to our new product line, we have improved our website
Los Angeles, CA (Vocus) February 5, 2010
Great Kids Corner loves to offer kids bedroom furniture, kids play furniture, and accessories and decor that children love to bond with and treasure forever. The latest addition is Room Magic. There is something for everyone with Room Magic's themes. Each theme creates a unique and magical touch to a child's room, such as Boys Like Trucks, Boot Stompin' Cowboys, Little Girl Teaset, Heart Throb, Magic Garden, Little Lizards, Poodles in Paris, Star Rocket, Tropical Seas, Action Sports and Flower Power Girls.
Some of the favorites for girls include the Magic Garden and the Little Girl Teaset. The boys love the Trucks and Action Sports themes.
Products include chests, nightstands, cribs that can be converted to toddler beds, crib sets, desks and chairs, beds and lofts, tables and chairs sets, and toy boxes.
The furniture and accessories are designed and built with beautiful details, quality, well-constructed sturdiness and safety. Drawers have safety stops and metal drawer glides. Cribs are child safety tested and US certified. The furniture is made with sustainable hard wood. Parents will love the natural finish where the varnish brings out the beauty of the wood grain. The children will be thrilled with the bright colors and the themes and characters on their furniture and accessories. Kids bedding is made of 100% cotton for extra softness and easy care. All fabrics are made in the USA and illustrated by designer Karen Andrea.
Room Magic has created their products with children's growth and changing needs in mind. The furniture can be transformed from baby to toddler to teen furniture. For example, one can reverse the drawer fronts from their colorful stains to all natural wood finish by just flipping the drawer fronts. As children outgrow their cribs, the cribs can be converted to toddler beds. The hutch on the desks can be removed to increase desk space. Designs are modular so portions can be removed as children get older and the feature is not needed. Parents will especially appreciate the savings that this flexibility offers.
One of the many benefits that collections offer is that once a child falls in love with their special theme or characters, the love lasts forever. Parents and grandparents don't have to wonder what they can give their child or grandchild for their next celebration.
"In addition to our new product line, we have improved our website," states Dahlia. "We have made several enhancements and are in the process of rolling out several additional improvements to the website, such as the look and layout, image sizes, zooming on images, and a chat service." So that customers feel 100% secure in their purchasing of products on Great Kids Corner, "we've added the enhanced McAfee's SECURE™ monitoring to our system," states Dahlia. Viewers can see the McAfee SECURE™ trustmark indicating that Great Kids Corner is certified as McAfee-Secure on a daily basis. The McAfee SECURE™ trustmark only appears when the website has passed McAfee's intensive, daily security scan. McAfee tests for possible personal information access, links to dangerous sites, phishing, and other online dangers.
"We continue to provide our previous great benefits and features for our customers," states Dahlia, "including our Corner Points Rewards program, the ongoing free shipping to the 48 US states, toll-free assistance, constant sales and promotions and excellent customer service. We also continue to track the government's Consumer Product Safety Commission recalls of children's products as a helpful reference for our readers," states Dahlia.
About Dahlia Web Designs LLC:
Dahlia Web Designs LLC provides website and digital marketing strategies and design services. Dahlia Benaroya, President, has over 20 years experience in business, marketing and design strategies and services. The business services are offered under the SurefireOrganization.com Division. Special initiatives under the "umbrella of children's services and products" include the GreatKidsCorner.com online kids furniture store, the Kids Love To ® website series that recognizes and presents children's achievements and portfolios, and the http://www.RecommendedReferrals.com directory of small businesses offering children's products and services. Another special initiative is the online store for authentic autographed baseball products at the http://www.Collectibles4Baseball.com online store. Previously, Dahlia was a director of Technology Integration Services at an international pharmaceutical company, where she was responsible for spearheading strategies, implementing projects and ensuring customer satisfaction.
###