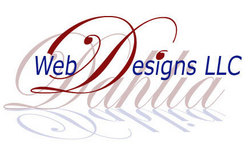 We want to give small businesses the opportunity to enhance their internet visibility and give parents additional resources to help them with children's products and services
Los Angeles, CA (Vocus) July 28, 2010
Dahlia Web Designs LLC enhances the services provided by Recommended Referrals, a directory focused on small businesses that offer children's products and services and informational resources.
The Recommended Referrals directory was built to support both parents and small businesses. "We want to give small businesses the opportunity to enhance their internet visibility and give parents additional resources to help them with children's products and services," states Dahlia Benaroya, President, Dahlia Web Designs LLC, the parent company of Recommended Referrals.
At Recommended Referrals, businesses recommend their companies by submitting their company URL to the site, for free. Businesses can also be recommended by their customers. "Although we review each submitted website, viewers must assess for themselves whether the products and services are appropriate for their children," states Dahlia.
The website includes three categories: online stores for children's products, services for children, and informational resources. "Our members are located in the US as well as globally."
Online stores include categories activities & gear such as strollers, books, clothing & accessories, educational toys, food & nutrition, furniture & décor, health, and musical. Many products such as the clothes are handmade. Children love to bond with beautiful themes that are hand painted on kids furniture. The products give children much joy.
Services include amber alert support, camp and party activities, training, medical and dental referrals, website design and illustration services.
Resources include directories of information, product reviews and additional information to help parents make safe choices.
The website showcases member businesses that are helping worthy causes. "We want to highlight how businesses are making a difference in supporting causes." Several of the members donate portions of their proceeds to charity and are tirelessly developing systems and connections to bring people together to help causes such as children's hospices and reading programs.
"We have enhanced our services to our members," states Dahlia. Under the free listing, upon approval, information listed includes the business name, a link to the business website, a short description of products or services offered to children by the business, and a link to their social network.
Additional services to members who upgrade their membership include longer business descriptions, taglines, Company logos, additional contact information, links to multiple sites, blogs, social networks, listings on multiple category pages, posting of company-offered discounts, entry on 'Special Causes' page, if applicable, company news announcements, entries on the Recommended Referrals blog, back-links to websites, spotlights on our eNewsletters, posting of member interviews, SEO optimization, logo banners, full feature pages dedicated to their business, and customized entries.
The new chat service helps both parents and members in case they would like to contact Recommended Referrals.
Spotlighting Member Patrice Mitchell Photography, specializing in photography for babies and children:
Patrice Mitchell Photograph is not your typical studio photographer. Patrice offers a boutique photographic experience, specialized in babies and children. She loves what she does and wants her clients to treasure the experience. Patrice is an expert at capturing the client, in a beautiful, artistic way. She takes the time to get to know her clients and what they are looking for, and add to that, her own creative concepts. Photographs are taken in a natural environment, not only in a studio setting. Whether in her studio location, in the Client's home, in the city, around town, park or other pre-selected locations, Patrice will take photographs that are unique and true to who her clients are. There are no forced smiles, nor uttering of "cheese." Please look at her website to get a feel for the type of photographs she takes. Patrice Mitchell Photography is located in the Lehigh Valley in Pennsylvania, also serving in New York and New Jersey.
About Dahlia Web Designs LLC:
Dahlia Web Designs LLC provides website design, digital marketing, and business services. Dahlia Benaroya, President, has over 20 years experience in business, marketing and design strategies and services.
Dahlia Web Designs LLC supports 5 divisions within the organization including the Recommended Referrals website. The website division offers website and digital marketing strategies and design. At SurefireOrganization.com, business services include Quickbooks financial management, developing the business model, project management, and helping clients enhance their efficiency. Dahlia is a Certified Quickbooks Pro Advisor.
Several special initiatives support children. The online kids furniture store at Great Kids Corner is where 'Themes Come Alive for Kids'. The store specialized in themes and collections that children love to bond with. The Kids Love To ® website series recognizes children by showcasing their achievements and portfolios.
Previous to forming Dahlia Web Designs LLC, Dahlia was a director of Technology Integration Services at an international pharmaceutical company, where she was responsible for spearheading global strategies, managing multi-million dollar budgets, implementing projects and ensuring customer satisfaction.
###