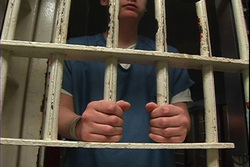 Putting kids in adult jails harms youth and decreases public safety in communities
Washington, DC (Vocus) December 1, 2009
Putting young people in adult jails serves neither the interests of the young people nor the communities the practice is supposed to protect. That's the opinion of advocates who are working to strengthen protections for young people who are in the justice system.
An estimated 200,000 youth are tried, sentenced or incarcerated as adults every year. Reports from federal agencies such as the U.S. Centers for Disease Control and Prevention and the U.S. Department of Justice show that young people who are sent to the adult criminal justice system are more likely to reoffend in the future than youth who stay in the juvenile justice system.
The research also indicates they face lifelong consequences in the forms of barriers to education, employment and voting. The Campaign for Youth Justice is working to end the practice of sending youth to adult justice systems and placing them in adult jails and prisons.
"Putting kids in adult jails harms youth and decreases public safety in communities," said the Campaign's President and CEO, Liz Ryan. "Juvenile justice systems are better able to provide developmentally appropriate
approaches that help young people turn their lives around."
She believes new federal legislation to reauthorize the Juvenile Justice and Delinquency Prevention Act (JJDPA) would promote delinquency prevention and up - hold safeguards for the care and custody of youth in juvenile justice systems nationwide. The JJDPA has been in place for 30 years and is currently up for
reauthorization. The act prohibits youth in the juvenile justice system from being held in adult jails; however, this prohibition does not apply to youth tried as adults, who can be jailed pretrial in adult jails and lockups in most states.
Currently, about 7,500 youth every day are placed in adult jails before they are even convicted of a crime, where they can be placed in cells with adults or kept in isolation, contributing to emotional and mental health distress. Strengthening the JJDPA could end this practice.
The Campaign says that communities can make a big difference in ending the harmful practice of sending youth to adult jails. Individuals or organizations can call on state legislators to change laws that permit this practice. And people can write in to support the JJDPA to ban the practice of placing kids charged as adults in
adult jails pretrial.
To learn more about the issue or to Join the Movement, visit http://www.campaignforyouth.justice.org.
###