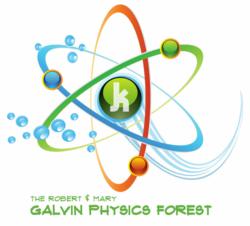 "We are so grateful to the Galvin family and to Gail Galvin Ellis for believing in Kidspace, and for investing in the unlimited potential I see every day around the Museum,"
Pasadena, CA (PRWEB) May 23, 2012
The Chicago-based Galvin Family Foundations have made a $2.5 million pledge to Kidspace Children's Museum as part of the Museum's recently announced $13 million Campaign for the Future of Kidspace.
While the pledge in itself is a tremendous gift to the unique Museum that has been a treasured part of Pasadena for over 30 years, it also offers Kidspace and its community of supporters an amazing opportunity to go even further and do even more to enhance the Kidspace experience and provide more learning opportunities for young visitors. The Galvin family has challenged other Museum supporters to match their gift with $2 million additional new funds.
"We are so grateful to the Galvin family and to Gail Galvin Ellis for believing in Kidspace, and for investing in the unlimited potential I see every day around the Museum," said Michael Shanklin, CEO.
To recognize this tremendously generous gift, Kidspace is naming the newest addition to its facility "The Robert and Mary Galvin Physics Forest" in honor of the parents of current Board member Gail Galvin Ellis who helped bring this gift to the Museum. The late Robert Galvin was the long time CEO of Motorola, Inc. He was keenly interested in supporting educational efforts to advance the fields of math and science through his philanthropic endeavors. The Foundation continues to follow his mandate which is one of the reasons they chose to support Kidspace and the new Physics Forest expansion.
The Robert and Mary Galvin Physics Forest is Kidspace's largest physical expansion, since opening in Brookside Park in 2004, and it will offer 13 all-new interactive science-based exhibits installed in a beautiful new outdoor environment. The Physics Forest presents invaluable learning opportunities to children, families, caretakers, and educators alike, within an entirely outdoor environment. Along with the existing Museum, Physics Forest offers a much-needed contribution to local community members, as well as the diverse communities in Southern California.
This gift from the Galvin family is the next step in The Campaign for the Future of Kidspace, a $13 million investment designed by the Kidspace Board of Directors to invest in inspiring and growing young minds through enhancing the Museum experience. That means designing new exhibits, upgrading old favorites, improving guest amenities, and developing new curriculum and programs to make Kidspace an even better place for children to learn and grow. With the Galvin pledge, Kidspace is currently halfway to the total goal of the Campaign and therefore going public with the Campaign plans.
"Everyone on the Board is so excited about the opening of the new Physics Forest. It will be a great addition to the community," said J. Kristoffer Popovich, Board President. "This will be the cornerstone of our Campaign and our inspiration for making more improvements to Kidspace."
Dr. Gail Galvin Ellis has served as a member of the Kidspace Board for many years. Her husband, James G. Ellis, served as President of the Board several years ago. Kidspace received a separate $300,000 gift from the Ellis family at the end of 2011, which was just the most recent demonstration of their continued generosity over the years. The Ellis family was a major contributor to the campaign to open Kidspace at its current location. Longtime residents of San Marino, Dr. Gail Ellis serves on the faculty of Pasadena City College.
About Kidspace:
Located on almost four acres in Pasadena, California, Kidspace Children's Museum has more than 25 indoor hands-on exhibits, in addition to its outdoor spaces, programs and activities that are designed to encourage a child's growth and development through exploration of the environment, investigation in science, and artistic expression. Kidspace is located at 480 N. Arroyo Boulevard, in Brookside Park, Pasadena, California, adjacent to the Rose Bowl Stadium. Free parking is available in Rose Bowl Parking Lot I. Kidspace is open Tuesday through Friday from 9:30 a.m. to 5:00 p.m., Saturday and Sunday from 10:00 a.m. to 5:00 p.m. (Kidspace is open seven days a week between Memorial and Labor Days). Admission for all adults and children one year and older is $10.00. Children under one year and members are free. Kidspace Children's Museum is a non-profit 501(c)3 organization that exists to enrich the lives of children. Kidspace is an interactive learning environment that is fun for children, families, educators and caregivers. For sign up information and for a calendar of events, please visit: http://www.kidspacemuseum.org.
###