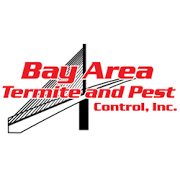 The Professionals Who Provide Pest Control With A One Call- Many Solutions Service
Florida (PRWEB) February 25, 2013
The company, which has served the Tampa Bay area for decades, is again modernizing to meet the growing problem this pest presents. The innovative technologies behind these concepts attacks the pests and makes bug bites a thing of the past.
The company is taking the initiative to use more efficient methods to kill bed bugs in a manner which is more effective than commonly used traditional applications. This comes after having spent many years in the pest control business. The pest control service, which caters to homeowners and businesses alike, wants to be the go-to solution source for property owners of all kinds.
"Be it our regular customers or new clients, we're continually asked, 'what's the best way to kill bed bugs?' And it's usually asked because people have this misconception they'll have to abandon their homes completely for us to go in and kill bed bugs. This is just not the case. What is true is that in order to kill bed bugs; you can't just spread some pesticide or apply a homemade remedy. You have to use a comprehensive approach to get rid of these pests," a company spokesperson pointed out when commenting about their new methods and concepts.
The company states that bed bugs are a member of the cimices family, pests which feed exclusively on blood. Bed bugs are parasites and thus, prefer humans and domesticated animals. They infest a home and reproduce rapidly. The light brown or reddish brown insects are drawn to carbon dioxide, which humans and animals breathe out. Bed bugs are also attracted to warmth, making a mattress an ideal place to find sustenance.
Female bed bugs can produce up to 500 eggs and their lifespan ranges from 10 to 18 months. These parasites can be the source of skin rashes, psychological effects, allergic symptoms, as well as other health problems. It is important to one's health to eradicate these pests completely, and Bay Area Pest is the company that can do just that.
About Bay Area Termite & Pest Control Inc.
Bay Area Termite & Pest Control Inc specializes in termite control, pest control, tent fumigation and lawn treatments; Serving Tampa Bay since 1988, with over 20 years experience and expertise to get the job done right the first time. The professional staff is both skilled and knowledgeable and provides detailed inspections in order to deliver the termite and pest control results every customer needs and expects.
Bay Area Pest Center
32976 US 19 N
Palm Harbor, Florida 34684
http://www.BayAreaPest.com
Phone: 1-800-GET-BUGS
Pinellas County: 727-771-0136
Hillsborough County: 813-287-5600