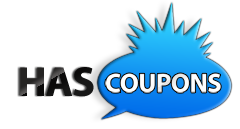 Let's Build This Together
Clarkston, MI (PRWEB) September 21, 2012
For your startup to succeed, are you prepared to survive Ramageddon – devote time and resources to a company so completely that a person eats nothing but Ramen while toiling nonstop? Be honest. It's gut-check time, because entrepreneur John Chalmers is living testament to the unstoppable force working to realize a vision first if a person must lack conviction.
Chalmers's newest company is HasCoupons.com, which offers…lots and lots of coupons. He's determined to transform Internet advertising. To build his coupon platform and make good deals easy for customers to find, he's put his mind and body, spirit, and everything he's made of to the test. Here he gives KillerStartups.com readers a better sense of his hardcore, bootstrapping ethic.
HasCoupons.com is looking for its first round of funding with the crowd funding site Indiegogo.com giving everyday people the opportunity to invest in the newest discount site. After Hascoupons.com recent success with being featured in Killerstartups.com the team is looking to become the standard in online discounts with assistance from untraditional methods of funding.
Best Deals 4 Friday
Buy.com- Offers a large selection of items from electronics, clothes, home goods, and furniture. With such a wide variety to choose it rivals all large brick and mortar retail chains like Wal-Mart or Target.Buy.com offers numerous deals and discounts daily such as free shipping on many of their products.
Get discounts for Buy.com at the newest coupon site HasCoupons.com
Boost Mobile- in the market for a shrinking plan well Boost Mobile offers plans starting at $50. Boost Mobile's plan shrinks as the customer pays their bill on time each month with the possibility of lowering the plan to $5 a month. Clearly the reward for paying bills on time is great here with $35 dollar unlimited talk, text, and data.
For the best deals on Boost Mobile go to HasCoupons.com
Dog.com- For dogs only supply store, dog.com offers a tremendous selection of supplies that would over whelm anyone. Dog.com is best used by dog owners looking for a particular item; otherwise expect to be skimming thru pages. Dog.com is perfect for the frugal shopper with its extensive clearance section with plenty of great items.
Save the most on Man's best friend with deals from dog.com at HasCoupons.com
Under Armour- Is an American sports clothing and accessory company. The company is a supplier of a wide range of sportswear and casual apparel mainly focusing on hi-tech sportswear for professional and recreational athletes.
Best deals on Under Armour can be found at Hascoupons.com with free shipping coupons
HasCoupons.com is looking forward to the all the Average Joe's in America to embrace us as the only blue collar coupon site. HasCoupons.com from nothing to the fastest growing discount site online all this is possible from hard work dedication and desire for success.
As all ways come to HasCoupons.com and save the most with us as we grow and become the standard in online couponing.