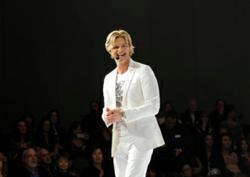 I want to give as many student teams as I could reach, every opportunity to compete and excel at the Art & Beauty Unbound Student Competition in Las Vegas.
Las Vegas, Nevada (PRWEB) July 16, 2012
Vegas Beauty Unbound, producers of the revolutionary beauty industry networking and educational event, and Fromm International, a designer and manufacturer of world-class beauty salon products, are pleased to invite students to an exclusive birthday celebration for celebrity colorist and stylist, Kim Vo. The event, which is open to cosmetology schools & students, the media and industry professionals, will be held on July 30 from 5-8 p.m. at Fromm International's headquarters in Chicago, 603 Dempster Street, in Mount Prospect, IL.
In addition to the exciting birthday celebration for Kim Vo, cosmetology students are invited to know more about the Art & Beauty Unbound Student Competition in Las Vegas this fall. Student Teams who want to enter the competition will be provided assistance in filming their entries for the student showdown, part of the Mane, Style and Face Forum, one of Vegas Beauty Unbound's signature events. Interested teams will be filmed presenting the unique qualities of their members, their creation inspired by the theme of the competition, and all other creative ways of showing their extreme talent. A professional film crew will be onsite at the party to help student teams with their video submissions, free of charge. Doors open at 4:00 p.m. and interested students must sign up to reserve their slot by calling Vegas Beauty Unbound offices at 702-990-3368,no later than July 27.
This is the first time Kim Vo has ever celebrated his birthday exclusively with peers from the beauty industry on the day of his birthday and he couldn't be more excited to connect its celebration with a groundbreaking student competition. A frequent presenter, lecturer and mentor to cosmetology students, Kim Vo explains: "There is phenomenal student talent out there in beauty, fashion and digital art. Often, they don't have the time and resources to create a video entry to effectively translate their work and I want to give as many student teams as I could reach, every opportunity to compete and excel at the Art & Beauty Unbound Student Competition in Las Vegas." This is aligned with Kim's mission of promoting quality education and opportunity for all students of beauty and art.
About Kim Vo
Kim Vō, master colorist to Hollywood's most elite, is a creative visionary and inspirational leader who is amongst the beauty industry's most recognized personalities. Hailed by Vogue as "the best blonder in the business," Vō is one of the most sought after color experts in the world. With celebrity clients ranging from Kate Hudson and Katherine Heigl to Britney Spears and Dakota Fanning, as well as hundreds of magazine articles and TV shows featuring his expertise and warm, charismatic personality—such as "Extreme Makeover" on ABC, "Daily 10" on E! Entertainment, red carpet reporting for TV Guide Channel, and his hit show "Shear Genius" on Bravo— Kim Vō has become the hair, beauty and style expert to a global audience of millions. Tapping into his expertise with blondes, Kim Vō was recently named Brand Ambassador for Schwarzkopf Professional's BLONDME, a new collection of premium blonde hair colour, care and styling care tending to the specific needs of blondes. The 2011 winner of Battle of the Strands, his accolades continue to grow within the industry, along with his clientele in his salons in Las Vegas, Beverly Hills and Laguna Beach.
About Vegas Beauty Unbound
From October 20-22, 2012, Vegas Beauty Unbound will descend on Las Vegas with a three-day educational, networking, and competitive event for the beauty and fashion industry at the Hard Rock Hotel Casino in Las Vegas. In addition to Battle of the Strands: Xtreme Beauty, a head-to-head battle between the country's top and unknown salons, activities will include the Mane, Style and Face Forum, a spectacular runway show, a tradeshow of innovative industry products, and Beauti Gras, a Mardi Gras style Halloween Party at Body English. The Art & Beauty Unbound Student Competition will showcase teams of students as they compete to create masterpieces inspired by Las Vegas with hair, makeup & fashion, accessorized with digital art, design and technology.
About Fromm International
Fromm International is a designer and manufacturer of world-class salon products for the professional beauty industry. Fromm has a long and respected reputation for high quality standards, fair and ethical business practices, integrated sales and marketing programs and outstanding customer service. For more than 100 years, Fromm has brought the most technologically and aesthetically advanced shears, sundries, salon and hair apparel to America's professional beauty industry. The company's major brands include Andre' Salon Apparel and Hair Apparel, Fromm Premium Shears, Perfect Results, Diane Essentials and Edge Ahead Shears. Visit Fromm at http://www.frommbeauty.com.
Media Contacts
For more information about the event, please contact Elena Long, Communications Director of Vegas Beauty Unbound, at 702/990-3368 or 702/612-0394, email elena(at)emailbestbeauty(dot)com, visit vegasbeautyunbound.com.
To submit celebrity talent or register for media credentials, please contact Mari Escamilla at Marketing Maven Public Relations via phone or email: (310) 994-7380 or mari(at)marketingmavenpr(dot)com
##