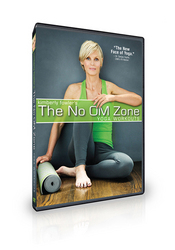 There are four YAS Fitness Center locations with over 50,000 members and YAS's once novel cardio-meets-yoga format, inspired by Kimberly Fowler, is now the biggest trend in fitness.
Los Angeles, CA (PRWEB) February 15, 2011
Ten years ago, a curious new fitness studio with an all-new fitness twist opened its doors in Venice Beach. Named YAS, it was dedicated to the unique combination of yoga and spinning. The brainchild of former pro triathlete Kimberly Fowler, YAS's cardio-meets-yoga concept was roundly criticized at the time for removing the spiritual aspects of yoga and using it instead as a supplement to sports and athletic training. Yoga purists devoted to chanting OM and blissful bends were openly disdainful. That was 2001.
Today, there are four YAS Fitness Center locations with over 50,000 members. And YAS's once novel cardio-meets-yoga format is now the biggest trend in fitness. Inspired by Kimberly's concept, thousands of hybrid yoga studios fusing countless forms of cardio with yoga have opened across the country. This expert marriage of heart-pumping and "No OM" training has won over fans who, in the past, would never have entered a traditional yoga studio and people well beyond bored with their standard gyms.
Meanwhile, Kimberly and her practical, no-frills approach to yoga and fitness are much in demand: She's currently yoga expert for the LA Marathon, author of the The No OM Zone, star of a collection of fitness DVDs, creator of Yoga for Athletes®, designer of her own sportswear line and a noted motivational speaker. A longtime cancer survivor, Fowler has raised over a million dollars for numerous charities through YAS, where she's built her no-nonsense wellness philosophy and publicly shared her experiences.
In ten years, Kimberly has shaken things up with YAS:

Breaking gender boundaries: A higher percentage of men opt for yoga at YAS, while more women spin.
Creating a "home" for nearly 500 YAS-aholics each day—who have collectively burned over 175 million calories over the years—at her Venice YAS Fitness Center.
Welcoming Hollywood's brightest stars: Julia Roberts, Kate Hudson, Robert Downey Jr. Rosario Dawson, Olivia Wilde, Jake Gyllenhaal, Sting, Zooey & Emily Deschanel among others
Being at the heart of 12 client marriages and one exciting "When My Water Broke" story.
To learn more about YAS, visit http://www.go2yas.com or to join Kimberly Fowler's conversations and get connected with her book, blog, yoga wisdom, tweets, and Facebook page, visit http://www.thenoomzone.com. To view her motivational website and learn more about overcoming obstacles, go to http://www.kimberlyfowler.com or http://www.kimberlyfowler.com/videos/reel.html.
About YAS
YAS Fitness Center was founded in 2001 by Kimberly Fowler, a triathlete and health and fitness expert, looking for a way to make yoga more relevant to athletes. YAS attracts strong, powerful and capable people looking for another way to strengthen and push their physical bodies. YAS instructors do not want to be anyone's guru; they want to share their experiences with yoga and in-door cycling to help students build strength and flexibility. Join us at YAS for some hard work and fun, and meet other like-minded people using yoga to improve their athletic performance. Kimberly offers her signature YOGA for ATHLETES®, a one-hour class focused on yoga poses geared to help an athlete with his or her performance in any sport. YOGA for ATHLETES® focuses on the areas of the body that are the most used and thus the tightest and most injury prone for athletes - the hips, knees, lower back and shoulders. The class is packed with movement start to finish in an effort to give students a great workout, and build strength and flexibility.
Media Contact:
Rachel Krupa
Krupa Consulting
323-448-0466
rachel(at)krupaconsulting(dot)com
###