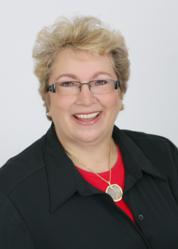 Eighty-one percent of women-owned firms are solopreneurs and 79 percent of women-owned firms make less than $50,000.
McLean, VA (PRWEB) September 06, 2011
Executive Coach Kim Lysik Di Santi, Founder and President of Total Strategy, will participate in a panel discussion on "Starting Your Own Business" at an all-day conference sponsored by The Greater McLean Chamber of Commerce on Friday, September 16.
The conference, entitled "Every Woman Has A Story," will run from 8:30 a.m. to 5 p.m. at Capital One Bank Headquarters, 1680 Capital One Drive, McLean, VA. The panel discussion will run at 2 p.m. and again at 3 p.m.
Di Santi will tell the story of starting her executive coaching business. Other panelists will include Anna Birch, President of Adventure Links at Hemlock Overlook Park; Leslie Curran, a franchise attorney with Plave Koch PLC; and Jen Sterling, Founder and President of Red Thinking. Guylaine Saint Juste, Business Banking Virginia Market Executive with Capital One Bank, will moderate the panel.
About Kim Lysik Di Santi
Di Santi is a successful solopreneur, who will celebrate the twelfth anniversary of her coaching business in October. Working from her home in Reston, she works with clients around the country. She is a former columnist for Women Entrerpeneur.com, where her columns, "The Mother Load," appeared monthly for 15 months.
"Eighty-one percent of women-owned firms are solopreneurs and 79 percent of women-owned firms make less than $50,000," says Di Santi. "I see these firms as untapped potential and hope to show how they can increase their sales and their success."
Di Santi started her own business after spending 19 years in sales and marketing. She held management positions at the Newspaper Advertising Bureau and served as sales director at Washington Post-Newsweek Interactive. A graduate of Coach University, Di Santi is an authority on the administration and analysis of behavioral assessments. She is a certified professional behavioral analyst and a certified professional values analyst. She works with small business owners, entrepreneurs, executives and sales professionals to help them increase their revenue. About 70 percent of Kim's clients are women.
Registration for the event is available online at http://members.mcleanchamber.org/Events/details/every-woman-has-a-story. $100 for members, $125 for nonmembers.
###