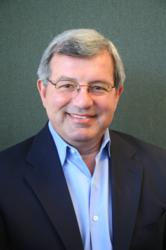 "We are pleased to welcome Al Sisto to Kinamik at this juncture in our company's history"
Mark Searle, CEO of Kinamik
Redwood Shores, California (PRWEB) January 10, 2012
Kinamik Data Integrity™ Inc., an IT security startup company that specializes in providing realtime data integrity technologies and innovative data protection solutions, announced today that it has appointed Albert E. Sisto to its Board of Directors effective immediately. He will replace Jordi Viñas, a venture capitalist who has stepped down from the company's board.
Albert E. Sisto has over 35 years of experience in the high-tech industry and is currently a Venture Partner with Nauta Capital and a General Partner of Sixth Bridge L. P., where he serves as an investor and business advisor to private companies. He is also currently Chairman of Acctuall, Inc., a SaaS financial services and analytics company, and Executive Chairman of CertiVox, Ltd., a SaaS cloud security provider. He also serves as a board member for Agnitio S.L., a voice biometrics company..Prior to joining Nauta Capital, Al was Chairman and CEO of Hifn from November 2006 until its merger with Exar Corporation in April 2009. He also was Chairman, President and CEO of Phoenix Technologies, and Chief Operating Officer at RSA Data Security, Inc. Al has also held executive positions at PixelCraft, Inc., MIPS Technologies, Ingres, Intel and Honeywell. Al earned a Bachelor of Science in Engineering from the Stevens Institute of Technology.
"We are pleased to welcome Al Sisto to Kinamik at this juncture in our company's history", said Mark Searle, CEO of Kinamik. "His extensive leadership experience and knowledge are simply unparalleled in our industry. We look forward to working closely with him as part of our board as we move ahead to this next phase in our growth. "
"I'm very pleased to be joining the Kinamik team", said Albert Sisto. "The innovation and productization that they bring to a host of vertical industry markets with their technology is both unique and breakthrough. Kinamik brings the value of working with trusted and assured information to increasingly massive data streams. These new capabilities are critical to pinpointing any tamper, and to minimizing 'man-in-the-middle' vulnerabilities in varied application areas such as cloud computing, identity management, video surveillance, information monitoring, and e-discovery."
About Kinamik Data Integrity
Kinamik Data Integrity™ specializes in providing realtime data integrity technologies and innovative data protection solutions. The company's flagship product, the Kinamik Secure Audit Vault (kSAV), centralizes and preserves sensitive data as it is generated to create irrefutable records and to provide actionable data you trust (sm). Its kDSS (Kinamik Data SafeSealer™) product is a new embedded software offering for OEMs. Realtime data protection provided by Kinamik™ adds evidential weight to stored information to meet the most stringent compliance, scalability and other data assurance requirements.
For further details visit http://www.kinamik.com
Roberto Blanc
Director, Marketing
###