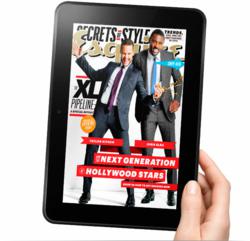 The original sellout in September helped to fuel the demand for the last minute Christmas shoppers waiting to find betters deals online.
Miami, Florida (PRWEB) December 07, 2012
iTrustNews.com has completed its Kindle Fire HD review to help consumers benefit for the holiday season. This new review reports how last minute shoppers are saving big on select electronics like the Kindle for the Christmas season. Detailed in the review is a report of this retailer that is expected to drop prices to match Cyber Monday pricing for Christmas.
Amazon reported that its tablet series was the most gifted item for 2012. While sales information has not been released, this tablet has been in demand for consumers that are purchasing electronic based gifts for the holidays.
The original sellout in September helped to fuel the demand for the last minute Christmas shoppers waiting to find better deals online according to iTrustNews.
The price point for the HD edition starts at $199. This price is expected by some analysts to dip back down to $159 for last minute Christmas shoppers making the push to own this Kindle. The high resolution display is one of the first of its kind in both 7-inch and 8.9-inch versions.
The review of current inventory and pricing figures in the iTrustNews release is expected to be updated before the season is over with up to the minute changes.
One of the features that has drawn many new buyers into owning the tablet series by Kindle is the addition of faster Wi-Fi. While some competitors offer basic connections, the new speed has increased by 40 percent in the HD series by Amazon. Combined with a Prime subscription, users now have the ability to download much faster and access streaming content using the increased Wi-Fi connection speed.
The iTrustNews.com website was one of the first sources online to report the release, out of stock notices and sale prices for the Kindle Fire HD. The newly published review for last minute shoppers is scheduled to remain up until the Christmas holiday is over. While a low amount of returns are expected by retailers, some people that miss out purchasing an HD tablet this season could have to settle for opened box returns.
About iTrustNews Online
The iTrustNews Online company launched its product reviews and new syndication website in 2011. A switch to include consumer price deals in 2012 has helped more people to find out about last minute sales information through this informative website. Editors and writers sort through hundreds of leads to pick out the most interesting stories to publish independently. This news gathering, editing and reviewing that takes place by iTrustNews is offered as an alternative to mainstream media outlets. A new YouTube video to help inform consumers of late breaking updates is now available at this link http://www.youtube.com/watch?v=5lH4eLKo3nI.