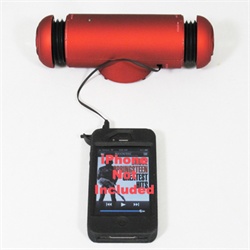 Amazon alone sold over a million Kindle devices per week in the month of December
Canoga Park, Ca (PRWEB) January 01, 2012
The overwhelming popularity and upswing in sales of smart devices such as the iPhone, iPad, Android and now the more competitively priced tablet, the Kindle Fire, reveals a telling trend in the consumer electronics market. Amazon alone sold over a million Kindle devices per week in the month of December and Yahoo reports iPhone was the number one most searched term in 2011. The second device ever to combat pop stars like Jennifer Lopez and Britney Spears; "Playstation" was the first device in 2001 to make the top 10 list. Yahoo, attributes the popularity of the 4 year old iPhone to expanded service carriers, the untimely death of Steve Jobs, and the iPhones newest feature, the personal assistant known as "Siri."
Growing popularity of smart devices is altering purchasing trends throughout the consumer electronic industry. Features like built in GPS, reduces the need for a separate navigational device, but increases the need for accessories like headphones and Bluetooth devices. Digital music has become the norm, but much of the audio components being manufactured only recognize analog signals, creating a gap between traditional audio equipment and digital audio.
OnlyFactoryDirect.com an on-line audio retailer recognizes that the consumer electronics market share is being consumed by multimedia and smart devices. "As a company we are always constantly evolving," owner Mike Lewis states, "our company model is based in great customer service, but you can have the best customer service in the world and it won't matter if you are not offering what people need or want." "In the competitive on-line market place, it is important you are staying relevant, that is why we are excited to add the new HiHits portable line of speakers." HiHits specializes in portable speakers that are designed specifically for "i" devices and other smart devices like the Android and the Kindle Fire. The new portable speakers are compact and have a rechargeable lithium-ion battery. The HM21 is a 2.1 system, available in playful colors like Sapphire blue, red, and black.
Founded in 2004 OnlyFactoryDirect.com is on-line resource for audio equipment at factory direct prices. OnlyFactoryDirect.com offers over 2,000 audio related products from well known brand names like JBL and Mackie to emerging new brands like Podium Pro Audio and Inspired Instruments. The audio resource store primarily focused on Pro Audio and Home Audio in the past but has committed their resources to supporting a growing need for digital audio speakers and products in 2012. OnlyFactoryDirect.com offers free technical support, free shipping, and a 30-day "no hassle" guarantee on all their products.
###